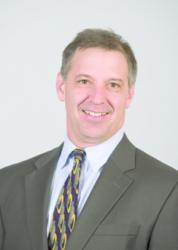 "With the average person being constantly attached to their phone, Mobile Marketing is an extremely cost-effective and targeted way to communicate with people your're trying to reach."
Rich Mistkowski
President, Proforma ROI Promotions
Long Valley, New Jersey (PRWEB) January 31, 2012
To win the business of a national media company that publishes 60 magazines, Rich Mistkowski, Owner of Proforma ROI Promotions of Long Valley, NJ, knew he had to come up with something innovative. Mistkowski differentiated himself from other promotional products providers by suggesting a Mobile Marketing program for a First Responder Training Conference and Tradeshow that the company was hosting.
To supplement and enhance their distribution of t-shirts at the conference, Mistkowski helped his client understand the unique benefits that Mobile Marketing can offer. Attendees who scanned QR codes on signage at the conference or texted in received the conference t-shirt.
More importantly, the Mobile Marketing program also provided the company with:

An easy-to-use internal communications vehicle for exhibitors and conference staff via group targeted text messaging.
The ability to communicate with attendees during the conference in real time regarding schedule changes, reminders or updates related to the daily events.
An opportunity for exhibitors to purchase sponsorships for text messages and gain access to the event's 27,000 attendees through their own custom messages which generated additional revenue for Mistkowski's client.
Mistkowski notes "with the average person being constantly attached to their phone, Mobile Marketing is an extremely cost-effective and targeted way to engage with people prospects and customers." He continued, "the information received provides current, clean data that enhances future marketing efforts from people who initiated the contact."
Mistkowski is currently working the same national media company on this year's First Responder Conference campaign that includes weekly Facebook promotions that enable participants to win a free Exhibits Pass by texting and answering a quiz question on the event. The Facebook campaign has already increased the organization's Likes significantly in the few short weeks it's been running. Mistkowski continued "Last year was a testing year for their Mobile Marketing program - this year, they clearly see the benefits of utilizing this type of technology and we are continually coming up with more uses for it. Their attendee list is growing and more accurate than ever before."
About Us: Proforma ROI Promotions is a full service Marketing Agency specializing in Mobile Marketing, Promotional Products, Social Media, Online Marketing, Print Campaigns and Video Marketing.
# # #