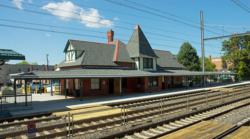 Broomall, PA (PRWEB) October 29, 2012
Property management and leasing company Your Local Leasing Company (YLLCO) has expanded their service area to include Montgomery County and the Main Line in Pennsylvania. Their team of property managers and real estate agents already provide service to landlords and tenants throughout Southeastern PA including Delaware, Chester, and Philadelphia Counties. Currently YLLCO manages around 400 properties in the Delaware Valley. YLLCO is a locally owned and operated business based in Broomall. As a local company they have the local knowledge that allows them to offer the best property management services to property owners. Their focus in on single family homes, condo, duplexs, and small to mid size apartment communities. If it is residential, Your Local Leasing Company will manage it with professionalism and expertise. YLLCO owner Robert Coldwell is proud to announce their expansion into Montgomery County and the Main Line.
YLLCO specializes in residential property management and already has many Montgomery County homes and apartments under management. They have made their name as one of the best property management services in the region and are one of the few that are locally owned. While the Main Line is often associated with large homes there are also many affordable rentals in the area as well. The property managers at YLLCO are certified real estate agents that offer only the best management services to their clients. YLLCO offers many affordable options in Montgomery County and the Main Line including rentals for students. They can manage most properties for less than $99/month.
Montgomery County is home to a number of colleges and universities which means there are many students renting in the area. Students attending Villanova University, Bryn Mawr University, Haverford College, Montgomery County Community College, Cabrini College, Ursinus College, and many more live in Montgomery County while attending school. Student housing is an ideal property management situation as there is constant turnover and often many tenant and property issues to resolve. Having a professional property manager deal with difficult tenants and property maintenance makes life as a property owner much easier.
The YLLCO team prides itself on making even the most difficult properties profitable for property owners. They use a proven proprietary tenant screening process which ensures that renters are able to pay their rent on time. This system of screening was developed by YLLCO and is closely held and kept confidential. Along with this screening process YLLCO is an internet destination for apartment seekers with many listing throughout the area. Property owners benefit from both the screening on well placed listings through decreased rental vacancies and more qualified applicants.
YLLCO does not believe in a one size fits all approach to property management. Their experience has taught them the best results are achieved through customization of their property management services. Not all properties are alike and because of this they tailor their services to meet the individual needs of property owners. Along with customization YLLCO offers an online portal where owners can monitor the activity throughout their property portfolio. With modern tools and technology YLLCO is leading the way towards a better and more efficient type of property management.
Having Your Local Leasing Company managing your property is beneficial to both landlords and tenants in Montgomery County. YLLCO's knowledge staff of real estate agents and property managers have years of experience working in the Greater Philadelphia area. They provide only the best property management services alongside their leasing services to property owners. Their expertise is managing properties and making rentals profitable at affordable prices for renters.