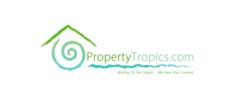 This resilient town is making a strong comeback. It is becoming vibrant once again. The diamond is being cut and polished… you've discovered it while property is still significantly undervalued.
Destin, FL (PRWEB) November 15, 2012
Puerto Armuelles is on the verge of a tipping point. The once economically devastated beach town in Panama has been getting a complete makeover to attract foreign investors and other industries to come in and set up shop. Property Tropics recently announced the ongoing revitalization, adding that now is the right time for investors to come in while lands are still undervalued. The real estate firm also disclosed astonishing plans of Chiquita Banana's return to Puerto Armuelles early next year.
Property Tropics, which has firmly established expertise in Panama real estate, reports that the current revitalization efforts include the impressive road widening project of the InterAmericana to a four-lane highway and the construction of an immense port facility, which is in close proximity to Puerto Armuelles. The Panamanian government considers that both projects will serve as a "dry canal" highway, which is projected to provide a similar economic boom as the Panama Canal has done for the city.
Aside from government-backed infrastructure developments, Puerto Armuelles is also seeing a lot of other existing facilities and ongoing projects that promise to turn the charming beach town into a world-class business hub. Property Tropics points to the existence of Central America's deepest port in Petroterminal, and the construction of a shipping dock in nearby Limones as major contributors to the beach town's economic resurgence.
But there are more attractive advantages to establishing business in Puerto Armuelles. Property Tropics reveals that aside from the government declaring the revived town as a duty free zone for businesses and industries, inexpensive labor and the convenience of shipping right from the town create cost-effective measures for any company. Such business-friendly incentives are proving to be quite successful.
Property Tropics remarks, "It appears that the town's revitalization is gaining momentum." The international real estate firm reveals that three different businesses are investing in Puerto Armuelles, Panama. These businesses are a water and bottle shipping company, an international company that is set to restore the old Chiquita Banana pier, and an organic vegetable fruit farm that is going to take over part of Chiquita's old banana farm.
In what is sure to be a controversial move, reliable sources have informed Property Tropics that Chiquita is coming back to Puerto Armuelles, Panama. In the first half of 2013, Chiquita plans to start up their banana operations once again. Once that news becomes generally known, it is sure to stir up a lot of feelings, both good and bad, with long-time Puerto Armuelles residents. Regardless of the feelings it stirs up, it is also more good news for the town's economy.
Puerto Armuelles is in one of the most popular provinces in Panama called Chiriqui. It is a charming beach town less than two hours away from Boquete (a mountain town that grows premium coffee beans). An international fruit company called Chiquita Banana, which created jobs and the many facilities around town, built Puerto Armuelles. Unfortunately, striking workers and other problems gave way to the company closing shop in 2003, leading many people without jobs and the town ultimately succumbed to economic decline.
Property Tropics adds, "Puerto Armuelles went from a gem of a beach town to a dilapidated, dispirited town with a lot of empty storefronts. However, this resilient town is making a strong comeback. It is becoming vibrant once again. The diamond is being cut and polished… you've discovered it while property is still significantly undervalued."
Property Tropics shares that there are still titled beachfront properties under $50,000, which makes Puerto Armuelles the ideal Panama retirement location.
Property Tropics has over 32 years of experience in international real estate. The company has firmly established roots in Panama, living and investing in the southernmost part of Central America for 10 years. Property Tropics can also provide professional assistance on Costa Rica real estate, a region where the company has a solid six years of experience. For more investment opportunities, visit the company's website today.