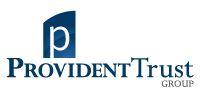 We are honored to be included among so many cutting-edge start-ups
Las Vegas, NV (PRWEB) September 12, 2012
In just four years, Provident Trust Group LLC has built their business as one of the top trust service providers in the state of Nevada, one of the most active jurisdictions in the U.S. trust industry, and are being recognized by multiple national media outlets. Provident Trust Group LLC was recently notified by Inc. Magazine that it has been named to Inc.'s list of 5,000 high-growth companies for the second year in a row.
Additionally, Fortune Magazine has singled out Provident's CEO, Theresa Fette, as one of the country's 10 most powerful woman entrepreneurs – a list dominated by Silicon Valley executives and Hollywood stars like Jessica Alba.
Provident is the only financial services firm to be recognized by both publications.
"We are honored to be included among so many cutting-edge start-ups," Fette says. "It's good to see that the administration of American retirement and investment assets can be as robust a driver of entrepreneurial growth as nanotechnology or environmentally sensitive household products."
A balance between innovation and time-honored caution has helped Provident attract well over $1 billion in client assets to its platform during one of the worst bear markets in history and double its revenue in consecutive years.
The company has always embraced "alternative" assets such as real estate, private equity and life insurance settlements in its self-directed IRA accounts and 401(k) plans, giving clients the power to go beyond traditional stocks and bonds in search of performance and current income.
"Provident remains committed to evolving alongside investors and employer plans," explains Jason Helquist, who co-founded Provident in 2008. "In the past that has meant sponsoring collective investment funds ourselves in order to help workers and retirees address their changing needs."
Inc. has described Provident's track record as "particularly notable," praising the team for creativity, resilience and tenacity under difficult market conditions.
As the magazine's editor-in-chief, Eric Schurenberg notes, Provident can now join multi-billion-dollar household names like Oracle, Microsoft and Facebook in "a very exclusive club."
About Provident Trust:
Provident Trust Group, based in Las Vegas, Nev., provides custody, trust administration, andself-directed retirement account services to institutional, corporate, and individual investors across the country. Provident has roughly 10,000 clients and $1 billion on its platform. For more information, visit [http://www.trustprovident.com.