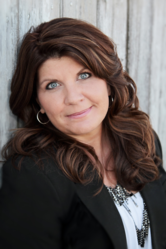 It was a great moment, having the opportunity to thank Mr. Harvey personally.
Chicago, IL (PRWEB) October 23, 2012
Today was a big day for RAW Marketing's leader and CEO Ruth Ann Wiesner, with a guest appearance on Steve Harvey. Ruth Ann and her daughter Cale shared how "Act Like A Lady...Think Like A Man", the bestselling book by Steve Harvey, has truly changed the dynamics of their relationship as well as helped Ruth Ann not only succeed in her personal life, but professional life as well.
"It was truly an honor to get to share with Mr. Harvey how his book has affected my life, not only on a personal level but with my helping my daughter and creating a successful business as well. The lessons I learned about effective communication between men and women, in turn passed down to my daughter...are invaluable," shared Ruth Ann.
"Steve Harvey" is a one-hour daytime show hosted by TV personality, comedian, radio show host and best-selling author, Steve Harvey. Each weekday in his new multi-topic show, Harvey will talk to real people with real issues and bring his funny, fresh, insightful and common sense approach to everyday problems.
Ruth Ann Wiesner is owner and CEO of RAW Marketing, a full service marketing and public relations agency, with headquarters located south of Chicago. As a Mom and an entrepreneur, Ruth Ann has proven to successful mastered the art of juggling work life and mom life, by being nominated for "Best Mom Based Biz in Chicago" and "Top 25 Mompreneur of 2012".