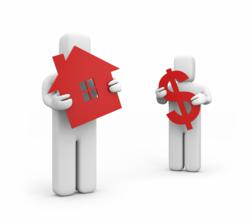 Tampa, FL (PRWEB) May 17, 2012
Real Estate Investors have a new tool in their arsenal. Cory Boatright has made available his two hundred ninety-seven dollar short sale course as well as his 51 rules for success in business and life.
In addition, Mr. Boatright has made available a special video which details a little known bank secret to getting short sales approved.
Through this new marketing agreement, new visitors as well as seasoned site members will have direct access to the Shortsaleology product line. In addition to access to these products, visitors will also be privy to Cory's award winning blog, Short Sale Fundamentals. Access to these products and services is as simple as visiting this website.
"This course is hands down an A+. Without a shadow of a doubt. What Cory does that nobody else does is walks you step by step through how you need to make the phone calls to the bank," says Brian Kurtz.
The Real Estate Investing market has changed drastically over the past seven years. Where assignments of contracts were once prevalent prior to 2005, the market now exists primarily in short sales and working with bank-owned properties. In the current market, the investor needs more of a proven plan in order to process their properties through the banking system. The shoot from the hip days of assignment of contract are long gone.
Investors that utilize the short sale fundamentals system have found success in the changing market.
Real-Estate-Investing.com is a social network founded and operated by Matt Gerchow which is dedicated to the furtherment of Real Estate Investing in the United States.
Shortsaleology.com is a website and brand developed and promoted by Cory Boatright, one of the premier short sale experts in the United States. His business caters to the brand new, the experienced and the professional real estate investor.
For instant access to Cory Boatright's short sale system visit http://www.real-estate-investing.com