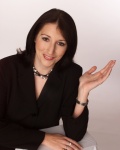 ...the value of a professional executive resume cannot be underestimated. It is an essential marketing tool...
Sydney, AU (PRWEB) April 12, 2012
Whilst the global financial crisis continues, executives should be among those who have the foresight to plan in advance. Kylie Hammond, Principal of Resumes Australia has announced the launch of a new executive resume writing package, 'Drop Everything, New Resume Now!'
"This new package will accommodate rush jobs and urgent requests should a position come up that requires a new resume yesterday, and an urgent turnaround." Hammond explains, adding that, "We have put in place standby resources to assist executives in developing a new outstanding resume in rapid time."
"Our writing service is high quality, and it takes a modest amount of time to develop a superior professional document in consultation with the executive. At a minimum we need 48 hours turnaround time, but we are committed to achieving amazing results, so we might just be able to get a new resume completed sooner."
Asked about the importance of a good resume, she replied that "…the value of a professional executive resume cannot be underestimated. It is an essential marketing tool and needs to be strategically customised to highlight an executive's experience and showcase the skills, strengths, capabilities and knowledge that make them unique. An executive resume could be the most important document one ever owns. Our professional resume writers are the leaders in Australia and provide our clients with outstanding resumes that will influence the number of interviews and the quality of jobs they are offered."
"If you are not in a rush, there are a variety of other executive resume writing packages tailored to where you are in your career path. Whether you are 'Aspiring Talent', 'Emerging Talent' or even 'The Big Kahuna,' Resumes Australia can help with resume, cover letter and selection criteria writing as well as interview coaching. Whether the writing in on the wall or not, everyone should keep their resume up-to-date," Hammond aptly concluded.
Visit http://www.resumes-australia.com.au today and check out a wide range of executive resume writing packages.