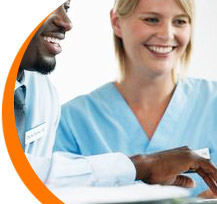 Senex guarantees a 20%-50% minimum annual revenue increase for all their customers
Indianapolis, IN (PRWEB) December 07, 2012
Senex Services Corporation has developed a comprehensive suite of technology and analytics solutions that allow them to guarantee a 20-50% minimum annual revenue increase to each and every one of their customers. In an industry where guarantees are virtually unheard of, Senex has the expertise, technology and commitment to make it happen.
Using proprietary analytic solutions to leverage current socio-demographic information against the provider's charity care form, Senex provides daily access to performance reports and metrics, and consistently ensures that receivables are properly classified and efficiently managed throughout the revenue cycle. Their search and classification tools help to ensure that charity care, insurance or Medicare/Medicaid payments are not missed. The firm's Early Out service also provides all appropriate billing, re-billing and follow up activities for any financial class and any age of placement, enabling healthcare providers to seamlessly outsource management of their revenue cycle on day one of the collection process. Unlike most agencies, Senex does not charge a percentage of collections for commercial insurance, managed care insurance, Medicare, Medicaid or worker's compensation claims.
By eliminating the need for multiple vendors, Senex helps their customers remove obstacles to efficient inventory flow, and reduce the bottlenecks that naturally come with maintenance of numerous vendor relationships and complex interactions. They provide a variety of payment options, including cash down at the early out, primary or secondary stage, and will work on a contingency basis or arrange a hybrid of cash down payments and revenue sharing programs. Clients maintain legal control of all accounts, and retain the right to recall accounts at any stage, and for any reason.
Senex focuses on transparency and communication as well as the results they deliver, serving as a true partner to clients. Where other debt collectors are focused only on the goal of payment, Senex also pays careful attention to the needs and concerns of the patients, treating them with sensitivity and respect. By investing in their clients and their patients, they generate very few complaints, and that's something not every debt collector can say.
With over 13 years of expertise in the health care ARM industry, Senex has amassed an unprecedented combination of bad debt volume and collection experience to put to work for their customers. They are the only industry-leading agency that offers a complete suite of revenue cycle management tools and technology along with a guaranteed financial return. For even the most extreme healthcare revenue cycle management challenges, Senex can help turn chronic problems into powerful financial opportunities.
Senex Services Corp.
Senex is an Indianapolis, Indiana based company that provides innovative revenue cycle services and analytics to healthcare organizations. Since 1998, Senex has consistently worked to maximize performance, provide critical capital and streamline collection processes.
Moncur Associates specializes in hi-end branding, strategic messaging, advanced technology web development, competition-crushing SEO, and results-driven social media. With offices in Detroit and Miami, the firm's integrated marketing solutions are designed to promote clarity, consistency, awareness and impact at every point a brand touches its audience. For more information, call 877/966.6287 or visit http://www.moncurassociates.com.
###