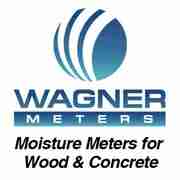 Rogue River, OR (PRWEB) March 21, 2012
Moisture meter manufacturer Wagner Meters announced the launch of their new RHSpec app for mobile users. This application, which is built for use on Androids, iPhones, iPads and iPods provides a quick link to the latest relative humidity (RH%) thresholds for flooring adhesives, coatings, finished floor products or remediation products.
Based on the ASTM F2170 testing method, the RH Specification data contained in the new phone application will give flooring installers, general contractors and anyone else who needs access to the data an easier way to receive the data. There is no need to haul around heavy technical manuals or to guess: the user can get the exact information through the app straight from the manufacturers' web sites.
"Our new phone app provides you the technical information you need at your fingertips when you are installing a floor. It's your one stop resource for RH specifications," says Ed Wagner, President of Wagner Meters. "One of the leading causes of flooring failures is installing flooring on a sub-surface that is too wet. Our phone app makes it easy to check the acceptable RH because you can look up the specifications right at the job site from your smartphone. Using the app in conjunction with an accurate concrete moisture test allows you to proceed with confidence while avoiding costly mistakes."
Easy to use, the RHSpec app lets the user drill down to the exact information needed by searching by product type, manufacturer or product name to provide a tap link that will take the user directly to the information. The application eliminates time-consuming searching through non-specific links on the manufacturer sites. Instead, the RHSpec app provides the information to help make on-the-spot and informed installation decisions.
The free RH Spec application is easy to use and available on the web. It is available to both Android users and iPhone, iPod and iPad users via links from the http://www.rhspec.com home page.
About Wagner Meters
For over 45 years Wagner Meters has been an industry leader in moisture meter technology. Their moisture meter line presents fast, accurate and affordable moisture measurement with a moisture meter for every level of wood working, wood flooring installation, and concrete craftsmanship. With advanced technology, accurate measurements and now a 7-year standard warranty on all MMC & MMI Series moisture meters, Wagner Meters are a solid investment as an essential tool for your workplace. To learn more, visit http://www.wagnermeters.com.