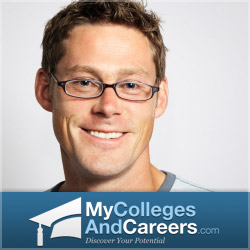 Americans need to earn $150,000 annually before they considered themselves to be "rich".
Provo, UT (PRWEB) January 04, 2012
A recent Gallup Poll, using data collected between November 28, 2011 and December 1, 2011, showed that the median annual wage that American workers would need to earn before they considered themselves to be "rich" is $150,000. In order to earn this amount of money, the average American will need to have at least some level of higher education or technical training. The interactive resources found on the My Colleges and Careers website can allow Americans to find online schools where they can earn a college degree and qualify to work in an industry with a salary nearer within the "rich" threshold.
The data from this same Gallup Poll showed that 18 percent of Americans considered less than $60,000 annually to be sufficient to consider themselves "rich". Another 23 percent said that they needed to make between $100,000 and $149,999 annually and 18 percent said they would need to make between $150,000 and $299,999. Finally, another 11 percent said they would need to earn at least $1 million. The median of all of this data rounds out to be $150,000 annually, as mentioned above. The careers that offer salaries in these higher ranges include things such as medicine, engineering, science, and business. All of these industries require a certain level of higher education in order to earn a high wage. The My Colleges and Careers website is prepared to help students find online degree programs, such as online MBA programs or an online psychology degree, that will lead them to a high-paying career.
My Colleges and Careers provides interactive tools to prospective students that will guide them towards completing their college education and increasing their salary expectations. Taking online courses(LINK) also has the added perk that students will be able to work part- or full-time jobs while simultaneously completing course work. The featured tool on the My Colleges and Careers homepage is the degree and online college search box. This tool allows site visitors to explore a field of interest and the degrees/careers within that field. After selecting their preference, users will then be directed to more information about individual online institutions that have degrees they may be interesting in pursuing. Additional information that will be useful for education-seekers are the compiled lists of top salaries and top careers 2012, infographics, news updates, in-depth descriptions of various careers, and an education-related blog. Professionals and industry experts submit articles to the My Colleges and Careers Education Blog on a wide range of topics. With the current economic downturn and an ever-growing need for educated individuals, earning a college degree is the most reliable way to guarantee a good job and high salary.
About My Colleges and Careers
My Colleges and Careers is dedicated to helping students and prospective students earn their college degrees through online degree programs. Considering that most students have other responsibilities and commitments, My Colleges and Careers can become a great resource for those seeking a way to fit school into an already busy schedule. Through online programs, students can complete their schooling at their own pace. The tools and services offered on the My Colleges and Careers website have already assisted many students in completing their education and starting a successful career.
###