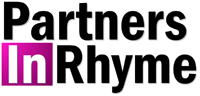 Thanks to your site I was able to complete my documentary, keep it within budget and make it available to the public
Santa Monica, California (PRWEB) July 17, 2012
In response to the need to provide high quality royalty free music for projects that have little or no budget at all Partners In Rhyme has created a Free Royalty Free Music web page where project producers can preview and download royalty free music loops and full length tracks in a variety of genres and use them in their personal or commercial multimedia projects for free. These high quality background music tracks are perfect for use in Youtube videos, amateur films, video games, business presentations and as website background music tracks.
Partners In Rhyme also allows the use of this free background music in any commercial project intended to make money. Most websites that offer free royalty free music do so only for personal project purposes and do not allow commercial use of any kind. Partnersinrhyme.com allows their visitors to make money with any commercial project that includes their free royalty free music in the background.
The great thing about this offer is that there are absolutely no strings attached to it. The project producer does not have to purchase anything first, nor register or open an account. They do not have to sign up for a newsletter and there are no hidden fees or obligations. Partnersinrhyme.com only asks that if a project uses the music, that it is linked back to the PIR website from any promotional web page available for the project.
Partners In Rhyme also recently updated their Free Royalty Free Music page with preview players from SoundCloud.com making it much easier to audition and download the music tracks for use in commercial projects.
Of course if a project producer needs more high quality royalty free music they can always check out the Partners In Rhyme online stores at:
Partners In Rhyme Royalty Free Music Collections
Musicloops.com Royalty Free Music Tracks
Partners In Rhyme Inc has been providing the film and video community with low cost royalty free music since 1996 and is currently one of the major online suppliers of royalty free content.
Partners In Rhyme Inc.
1223 Wilshire Blvd #688
Santa Monica CA
90403
tel: 323-774-1389
email: support(at)partnersinrhyme(dot)com