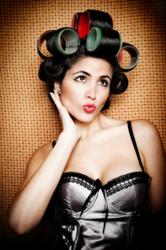 We do not expect salons to sell hundreds of deals. Salons are able to work outwhat works for their business. This means every voucher is a wanted new client.
Sydney, Australia (PRWEB) May 31, 2012
Salon Seeker is clearly not just an average hair and beauty salon directory. It infuses the element of group deals, and yet, neither is it the average group deal community. It takes the good from the concept and fashions an improved system without the downside that deals sites customers have been complaining about. As group deal companies undergo scrutiny in the wake of the discovery of its alarming effect over the bottom line of participating businesses and the gripes of dissatisfied consumers, Salon Seeker has come out with an alternative to an obviously flawed system.
Caroline Balinska of Salon Seeker details, "We have researched the problems people are having with 'daily deals'. Customers are saying that by buying1 of 400 vouchers, they feel like a number in a long line.Customers have been getting bad service and are being rushed through." Such an experience is the kind of trigger that has people wondering about the real value of their purchase and eventually dismissing daily deal offers as nothing but an elaborate scam. The system obviously does not do well by any of the parties involved.
"That is where we are different," Ms. Balinska points out."We do not expect salons to sell hundreds of deals. Salons are able to work outwhat works for their business. This means every voucher is a wanted new client." Such an arrangement works out well for both the salon beauty business and the customer. It also serves Salon Seeker well, garnering it great feedback from the parties involved.
The Salon Seeker process is a fine testament to the motto of quality over quantity. It's really quite simple, starting with customers searching the salon directory for a local listing. Since hair and beauty promotions are listed weekly on the website, users can choose a deal before it sells out. "Deals are limited; we don't just keep selling" explains Ms. Balinska. "Salons have set a maximum amount. This means they can sell out in 1 day!" Once users have chosen the promotion that appeals to them, they can go ahead and click "buy". After this, it's only a matter of watching out for the email with the voucher details. The voucher is then ready to be printed and taken to an appointment. "Don't forget to tell your friends!" urges Ms. Balinska, elaborating, "The more people that know the faster the deal becomes active."
Salon Seeker provides the very experience consumers are looking to get from the deals sites. In a recent interview, Jimmy Tucker, the former CEO of one of Australia's biggest group buying websites, said that group buying sites need be targeted and personal. This statement reinforces the system that Salon Seeker already has in place.
"Salon Seeker searches high and low for luxurious hair & beauty treatments in your local area," Ms. Balinska states. "We bring you the best hairdressing salon deals closest to your home or office." For further information on this breakthrough group deal process, visit http://www.SalonSeeker.com.au.