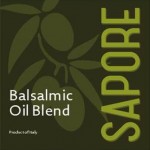 We did extensive research on the concept and toured multiple sites before signing a lease in Capitol Hill.
Washington, D.C. (PRWEB) January 20, 2012
Sapore Oil and Vinegar has signed a lease for 950 square feet and will be located at 660 Pennsylvania Ave SE in the historic Capitol Hill neighborhood of Washington DC. The specialty shop will offer about 30 unique varieties of extra virgin olive oil and vinegar, some infused with various flavors, such as basil olive oil or chocolate balsamic.
"We will round out the oil and vinegar offerings with other gourmet products such as sea salts, and handcrafted spice blends," says the boutique founder, Renee Farr. She goes on to say "We did extensive research on the concept and toured multiple sites before signing a lease in the Capitol Hill neighborhood." She plans to be open by April and has a long history of running small successful businesses.
Robert Tack, CEO of Capital Retail Group represented the tenant and Kitty Kaup, a Principal at Stanton Development represented the landlord. Kitty Kaup, states "The building at 660 Pennsylvania Avenue is in the heart of Capitol Hill surrounded by an affluent professional population providing Sapore with the density essential to their success."
Even though the Washington DC and Northern Virginia area has several oil and vinegar themed shops, Robert Tack says there will always be a place for niche specialty stores offering a strong value in the marketplace. "Any retail competition is fierce but, by nature, her store appeals to the tastes and interests of a specific affluent demographic. Stores such as Sapore are smaller and easier to navigate and virtually their entire collection is comprised of unique oil and vinegars that cannot be found in other area stores." He stated, "The store footprint is just under 1,000 square feet which keeps rent very manageable yet Sapore has good visibility on Pennsylvania Ave and is just steps away from Eastern Market," explains Robert Tack of Capital Retail Group. He adds, "Renee did extensive research in the preparation and design of Sapore."
About Sapore
Sapore, meaning "taste, or "flavor" in Italian, is a boutique culinary retail store that offers extra virgin olive oil & balsamic vinegars in custom decorative 375 ml bottles. Our mission it is to provide the best tasting, freshest and highest quality oils and vinegars to the general public at a reasonable cost. Sapore specializes in authentic, fresh, high quality, certified extra virgin olive oils, in traditional varietals and flavor infused selections.
About Capital Retail Group
Capital Retail Group provides a full range of brokerage, property management and strategic advisory services to the commercial retail sector. Follow us on Twitter, LinkedIn, and our Blog.
# # #