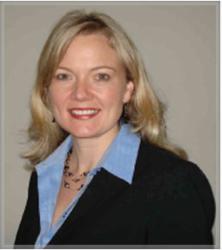 the break-even point is $10,000 in net profit.. anything over that results in excess self-employment taxes
Colorado Springs, Colorado (PRWEB) October 18, 2012
Whether a taxpayer owns a business as a sole proprietor or a partner, the business income will be subjected to self-employment tax which is currently 13.3% given the 2% reduction from the extended Bush tax cuts. In addition, this income is also subjected to personal income tax. A taxpayer could easily pay an average of 23% to 38% on all net business income in Federal taxes. A large portion of that can be avoided.
If an LLC elects to be treated as an S-Corp (Sub-S) for taxation, the business now files a corporate tax return instead of a partnership tax return. The S-Corp election of the LLC changes how each owner's income is treated on his or her personal tax return, and avoids self-employment taxes.
There are distinct disadvantages to electing to be an S-corp. The business must prepare and file a corporate tax return and each owner must be paid a reasonable salary. The amount can vary from month to month, but must be paid through payroll so that taxes can be out. A reasonable salary varies on level of expertise of each owner, how he or she contributes to the organization, among other things. A good starting point is about 40% of overall profits.
In addition, shareholders must be paid a salary before any shareholder distributions are paid out or loans are advanced to shareholders. If the business cannot afford to pay salaries, it is not necessarily required to do so. Also, S-Corp shareholders are distributed profits as a percentage of ownership whereas garden variety LLCs use an operating agreement. This can create headaches for silent partner situations, and other non-traditional ownership structures.
Lastly, since an owner of an S-Corp is not paying self-employment taxes on shareholder distributions, the basis for social security benefits will be lower. Keep in mind that the tax money a person saves today can make excellent retirement investments.
Due to the costs of a payroll service and corporate tax return preparation, the break-even point is $10,000 in net profit. Any amount over that results in excess self-employment taxes.
To elect S-Corp status with the IRS a form must be filed during the tax year. However, there is relief for the late election. Generally speaking, a corporate tax return is prepared and the S-Corp election is attached to it, and they are submitted together. In addition, salaries must be paid to the owners in the 2012 tax year.
Since these steps can take a bit of time to complete, taxpayers are encouraged to act quickly to ensure compliance before time runs out.
The Watson CPA Group is a progressive tax consultation and preparation firm embracing internet technology to provide worldwide tax service from offices in Colorado Springs, Colorado USA. A secure online Client Portal allows remote taxpayers to exchange financial information, tax documents and tax returns saving valuable time and resources.
Since 1997, The Watson CPA Group prepares individual and corporate tax returns for a flat fee, and specializes in LLCs, small business taxes, pilot and flight attendant tax deductions, rental property owners and expat tax clients.
For more information visit http://www.watsoncpagroup.com.