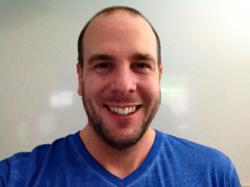 There's no better way to get a fast track on SEO and traffic and all of that, than to just get one that's already kicking.
Sydney, Australia (PRWEB) December 10, 2012
James Schramko recently revealed in an update that his virtual real estate company, VREDirect.com has a new batch of offerings — 207 brandable, custom-designed Wordpress websites that are mature, aged, and have custom content. Some of these sites have even been around for 15 years and they are deemed quite valuable for their domain names have long been established and can no longer be copied and used by other businesses. Online businesses that want a faster start can just purchase one of these sites and the people of VREdirect.com will promptly transfer all rights of these websites to the new owners — at no additional cost. Schramko claims, "There's no better way to get a fast track on SEO and traffic and all of that, than to just get one that's already kicking." Interested people should get a move-on in purchasing these sites though because they are selling really fast.
These domains already fall in different categories, buyers can just choose from them. Covered categories are the following: Arts and Entertainment, Automotive, Business, Computers and Technology, Finance and Legal, Food and Drink, Home and Family, Health and Fitness, Internet Marketing, Real Estate, Reference/Education, Self-Improvement/Relationships, Shopping and Travel, Sports, and Brandable Websites.
A big advantage to these sites is that they are easy to customize and owners can have them completely ready for business in days' time. But those who are not particularly tech-savvy and require some assistance from web design development experts need not worry for they can just head on to ATLWeb.com; there are affordable service packages to fit any budget. There's even the five-hour maintenance package where the company's web development team helps clients with a variety of concerns about their websites, such as setups, integrating opt-ins, changing codes, back-ups, plug-ins, security, SEO and updates. Schramko adds, "I've been using most of these sites for my own business; they're set up ready to go for SEO. They're mostly ranking well. They have lots of backlinks and every piece of content on these sites is original." This basically means that the sites no longer require a lot of work.
Before wrapping up the update, Shramko issues a valuable money-making strategy for these sites: "There are people who just make a living from reselling the sites from VREdirect.com. It's the best value, no-haggle, straight up website purchase that you'll ever find." People looking to secure a quick profit from the sites up for sale over at VREDirect.com have this simple yet effective strategy to consider.