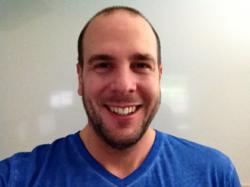 ...for the best natural effect, nothing beats producing good quality on-page content and making sure that it's kept fresh.
Sydney, Australia (PRWEB) August 26, 2012
With all rumors circulating about the new Penguin update, SEO businesses are gearing up to make sure that they're prepared for all the changes that typically come with any movement from this algorithmic entity. In his latest update, SuperFastBusiness.com CEO and Internet marketing expert, James Schramko shares simple yet highly-effective strategies to make websites resistant to the volatile effects that the Penguin update is projected to create.
According to the expert, the most important thing to do to please the Penguin is by making sure to have natural links. How? "First step is to reduce the percentage of any single anchor text link coming to your site; it should be down to the very single digits…the 2%, 5% for any one key phrase. Any more than that looks suspect. Let's put it this way, if you have a brand new website and you start linking to it with just one or two anchor text all the time, I think that will trigger the algorithm and cause your website to look a little bit unnatural and be penalized from the Penguin update," Schramko says.
Another website trait that looks suspect is the use of anchor text with just 1 or 2 exact match phrases, mainly because it looks so concentrated and just altogether unnatural. "You're really better off to link 2,3,4,5 phrases even. A little bit of a sentence and start to mix in universal phrases like 'Click here for more information' or branded things like just your website address without anchor text," explains Schramko. But, for the best natural effect, nothing beats producing good quality on-page content and making sure that it's kept fresh. Schramko also advises logging into Webmaster tools to see people who are naturally linking to the site from major social media sites, like Facebook, Twitter, Pinterest, et cetera.
The update also tapped on the importance of sticking to methods that work and rotating key phrases every single month. Schramko reveals that, "Leaving that same anchor text 2 or 3 months in a row you start to get right to the edge of that algorithm and if it trips, you undo all that good work." He strongly encourages variety with the anchor text, mixing in branded singles, using some plain words like "visit", "click here", "this site", or "more information". It's also helpful to consider what people normally link for and determine related phrases for that.
The principle is simple: keeping things fresh, original and most important of all, natural is the key to making sure that SEO efforts are not put to waste by the dreaded Penguin update.