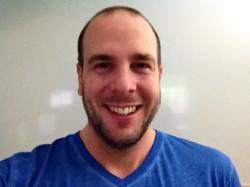 Your action step is to make sure that you're tying in social networks to your business and especially Facebook.
Sydney, Australia (PRWEB) September 16, 2012
Recent statistics reveal that social media giant Facebook accommodates billions of search inquiries every week, definitely rivalling the searches done through traditional search engines. This news has people wondering if the social search engine will soon replace traditional anchor text link building because more and more people are logging onto their Facebook accounts and conducting their searches there. This is a strong paradigm shift and the only way to keep up is to be a "master of change." James Schramko, online marketing coach and CEO of SuperFastBusiness, explains how this can affect the SEO community and shares what needs to be done.
"Your action step is to make sure that you're tying in social networks to your business and especially Facebook. That platform is extremely strong. Most people are on it so put your social sharing icons, participate on Facebook and make media that are easy for people to share because all these signals are going to come into play and eventually, people are going to be searching for things on whatever platform, and they're going to be seeing what their friends or people in related fields also recommend and that's going to carry a lot of weight in terms of click-throughs and conversions," says Schramko.
When it comes to becoming really effective in connecting with customers through social media SEO , Schramko advises using images. "They are something that really connect people together; there's a lot of emotion in them." To further fortify this claim, the growing number of people using Pinterest and stripping Yahoo for search volume proves that people typically respond positively to great images. It's for this reason that much thought should be put into the choice or creation of images to use in getting important information and messages out there. He adds, "I think what you should do as your action step is make sure you have a great piece of content in the form of an original image - some kind of diagram, mind map, research data, new cartoon or illustration, or something that resonates with your customers, and more importantly, something they can share. When they're sharing this, and find it useful, you'll find that it goes across several places."
The update also brings to attention the need to create "brandables" especially since the days of exact match domains are starting to get a bit thin; that's purely because anchor text backlinks are being quite de-valued. To be able to carry out this strategy well, a good design and a strong brandable domain name lay a solid foundation. Schramko explains his success with this strategy for one of his sites; "I like brandables that actually combine one keyword - SEO Partner, for example. It talks about SEO which is what we do, but it also has that partner connotation that we will help you with your SEO. It's something people recognize... It's got a nice trust factor to it."
He also goes on to say that link building using anchor text is not enough, creating high value content (Pinterest, blog posts, podcasts, videos, and other media files) that can be shared on social media sites is best.
Lastly, the SEO expert and coach advises putting an RSS feed out and making sure that its content is interesting and informative because a lot people still gather information via RSS. Putting an html back link in an RSS feed will bring more people to the news and join the news list. This can lead to further dissemination of the news and a bigger network of important connections.
Schramko wraps up his update by saying, "SEO ultimately is about ranking well for your target audience and currently, Google's the big King Kong but I really can see platforms like Facebook becoming just as strong. Whatever the game is, it's all about quality; it's about longevity; and if you're going to master one thing, be a master of change because if you put that content out there, the places that you need to syndicate it will change. The target customer you have over time might change, but if you have a solid process, then you're going to be in great shape."