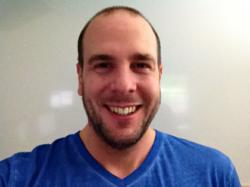 The one thing we can be certain of in business is that things will change so a news framework actually helps you get a nice permission-based email marketing system.
Sydney, Australia (PRWEB) October 01, 2012
Business strategy provider, SilverCircle's intensive workshop is rolling on according to plan. The fourth workshop has just been finished and resource person, Internet business expert, James Schramko enthusiastically shares some highlights, the effective recipe he has come up with and uses to rapidly boost business growth. Schramko segmented his free training video on how to build a powerful news blog system into smaller segments so viewers or readers will have an easier time comprehending every strategy and value he discusses.
Number 1 or the first part of the internet business training discusses the importance of streamlining everything. "Once you have a system, then it's like putting out train tracks in front of the train. You just roll that train along and everything works smoothly. So it's a huge amount of effort to lay down the sleepers, clear the land, put the tracks on and nail them all in, but once you've done it, you have a system and it provides you with that straight line path," illustrates Schramko.
Under this section of the training, Schramko brings to attention the strategy of making the system news-based. News always open a lot of doors and with news, a business gets the permission to keep on contacting all its customers regarding the latest developments within the business. "The one thing we can be certain of in business is that things will change so a news framework actually helps you get a nice permission-based email marketing system," he explains. News dissemination may also be accomplished through the different social networking or media sharing sites where more people are reached with minimal effort.
Schramko also advises segmenting a business into channels. The advantage to this is that relevance can feed the interest of customers and visitors of the website. Also, this makes browsing so much easier; customers can get to what they need faster, which will not only leave them with a good impression of the business but will also encourage them to come back or keep tabs on its activities and development.
Creating a routine is another important point and for this, Schramko goes back to his train analogy; "The train goes to a schedule. It happens all the time; people know this happens so they turn up and get on the train and the train moves. That's what will happen with your customers. You send out a weekly newsletter, you will get the weekly customer interaction. Set schedules and routines for yourself and for you customers." He then adds, "One of the other great things about this system is that you can be completely independent of any single platform. You're not building your business on Facebook, you're not building your business on YouTube, you're building on your own website and you're building your own database which is transferrable, portable and controllable. When people change the game, you just substitute them out and bring something else in. It's important that you own the racecourse. This really is a system where you are in control."
And again, he emphasized the efficacy of doing things in small batches. "It's easy to do small pieces of content. It's easy for each person in your team to do one small task and complete it and get that satisfaction of accomplishment." Worth adding as well is that most people's interest level has been scientifically proven to only last, at the most, ten minutes. If updates, video and other forms of information are presented in a short yet concise manner, there's a bigger chance that the information will be retained better.
Lastly, having a reliable team that upholds all the values of the system makes the job so much easier and fruitful. Have every member work to his strengths and the best results are consistently achieved.