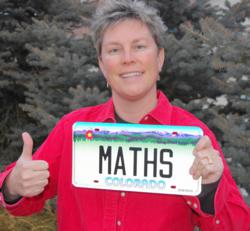 I'm thrilled to have been selected by the Republic of Palau to conduct Singapore Math Training for its teachers and MOE staff!
Fort Collins, CO (PRWEB) August 07, 2012
Cassandra Turner, a nationally recognized Singapore Math trainer and consultant, has been awarded a contract by the Republic of Palau to assist the Ministry of Education (MOE) with the implementation of the Singapore Math Curriculum.
Turner said, "I'm thrilled for the opportunity to conduct Singapore Math training for the Republic of Palau's teachers and MOE staff. It's a great an honor to be selected for this job following such a competitive process. In adopting Singapore Math, Palau is choosing a world-class curriculum that provides students with an exceptional foundation in mathematics. I'm very excited to help teachers learn how to use the Singapore materials successfully."
In December 2011, the Republic's Invitation for Bids sought the services of a teacher trainer(s) to conduct training for teachers and staff. The Invitation noted that the Palau's MOE began implementation of a newly selected math curriculum – Singapore Math – in the 2011-2012 academic year. It continued, "As the curriculum and approach to teaching math follows a new methodology, both the MOE staff, Specialists and teachers require training to become familiar with this curriculum and specific techniques and methodologies for implementing the program in the classroom."
Under the terms of the contract, Turner will develop and present two comprehensive Singapore Math training workshops, one for the Republic's teachers of Grades 1-3 and another for teachers of Grades 4-6. Ministry of Education officials and specialists will participate in both trainings. Turner also will develop an agenda for a teacher training workshop for teachers of grades 7 and 8 in a subsequent year. Finally, Turner will provide follow-up support to teachers through a mid-year training.
The contract is funded by the Territories & Freely Associated States Education Grant Project, a U.S. Department of Education federal grant under the Ministry of Education.
About Cassandra Turner
Cassandra Turner has been "Passionate about Singapore Math" since first encountering it in 2001. An independent math trainer and coach since 2009, Cassy has had the pleasure of introducing Singapore Math to thousands of teachers, administrators and parents in 30 U.S. states, Mexico and Canada. More than three dozen schools and districts have chosen Cassy to help them implement the curriculum. Cassy currently conducts two different Singapore Math Workshops for the Bureau of Education & Research (BER) and hosts SingaporeMathSource.com, a website featuring news, resources, reviews and more. Formerly a teacher--she used Primary Mathematics at several grade levels--Cassy traveled to Singapore to see the curriculum from the source in 2007 and co-authored a Singapore Math Training Manual approved by the State of California the following year. Cassy is a devoted champion of Singapore Math who loves to work with schools and teachers to make every child in every classroom a competent and confident mathematics student.
About Singapore Math® Programs
"Singapore Math" came into use in the U.S. around the year 2000 when U.S. academics, homeschoolers, schools and the media started using the term to refer to math books imported from Singapore. Singapore Math® curriculum materials are now used in schools across the US and Canada, and are exclusively distributed by SingaporeMath.com Inc.
About the Ministry of Education, Republic of Palau
The Ministry of Education is headed by a Minister responsible for managing, operating and promoting the public elementary and secondary schools systems throughout the Republic and developing and implementing educational curricula and standards at every educational level and related matters.