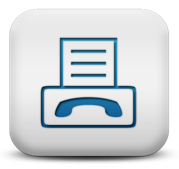 Sarasota, FL (PRWEB) May 16, 2012
This week, RingCentral offered a special discount to users of the popular VOIP calling systems, such as Skype and Google Voice.
Loyal Skype users continually search for a way to send faxes online. PamFax and other Internet applications have attempted to fill this void for several years.
Because of the way that Skype sends voice packets, faxing is not possible directly through Skype.
Those looking to Skype fax may now receive a 25% discount on RingCentral fax services for the first 6 months. This discount is also available to any new RingCentral customer.
"RingCentral has been a stable platform for our phone and fax needs," states John Schroeder of ClickFindGet. A company that has been using RingCentral actively in their business for many years.
RingCentral offers more than fax services however. They also offer a complete line of services including a Virtual PBX with their RingCentral Office program.
New business owners can take advantage of the large business impression available through the use of RingCentral services. In addition, the virtual solutions can be far less expensive than the traditional methods of business faxing and phone.
Those concerned with the environment will also feel reassured that they are doing their part to reduce their environmental footprint. A RingCentral fax number allows users to simply view faxes online instead of printing them out and throwing them away.
Skype-Fax.net helps users take advantage of the special promotions available to skype users. For more information on skype fax and the promotions available one can visit http://www.skype-fax.net for more information.