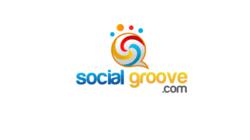 "Don't promote for weeks on end. Make the call urgent, the offer limited and the deadlines short — you want things to move along in a fast, snappy, happy vibe.
Melbourne, AUS (PRWEB) November 14, 2012
The holidays are officially on — most especially for business owners and entrepreneurs who are now geared towards making the most out of the festive spending season. The gift-giving months of November, December and January are said to be the most lucrative periods for retailers, and 49 per cent of them, according to the National Business Expectations Survey, expect a significant increase in sales over Christmas.
Over the Internet marketplace alone, sales are expected to keep virtual cash registers busy with an estimated 1.7 million shoppers to do the season's shopping online, a recent report predicts. This development makes it all the more crucial for business owners to make their holiday promotions even more inviting and appealing.
Jennifer Sheahan, director of ad campaign management company Social Groove, says the first step in ensuring increased profits during this time is to acknowledge both the challenges and opportunities of the season. "It's that time of the year again. Busier for entrepreneurs, potentially more profitable if you implement the right strategies, but also definitely even more competitive with everyone all raring to make good business," says Sheahan.
"It's really important that you make your promotional activities more timely and strategic. For instance, since millions of people will be doing their research and actual shopping online, be there! Go straight to the heart of the action," she says. "And where else would that be but on Facebook and other social media sites, the busiest place in the virtual world. It's highly populated during ordinary days, and more so when people are in the spirit of connecting with others to share the holiday cheer."
When advertising on Facebook for the holidays, it would be helpful to schedule the promotion wisely to heighten anticipation for the offer. "Don't promote for weeks on end. Make the call urgent, the offer limited and the deadlines short — you want things to move along in a fast, snappy, happy vibe," says Sheahan. "It will create excitement and interest and encourage your buyers to decide fast. Moreover, you get to measure the results of your promotion easier when they're positioned in a more manageable timeline."
Having a series of different offers can work more than launching just one extended promotion is another important point included in Social Groove Facebook tips. "You create a buzz in the online social community if you come up with different gimmicks repeatedly over the course of the holidays," she says. "For one, it provides you a great purpose to constantly update your Facebook account with posts that your connections will most likely pass on to their friends as well. Keep things fresh and interesting by coming up with designs, images and layouts that evoke the season's cheer."
To keep the promotions moving along according to plan, it's helpful to come up with an editorial process that will accommodate the amount of tasks that need to be attended to. "Create a batch of ads and have them approved in advance to be able to turn them on and off as needed, so you won't be waiting for approvals," Sheahan suggests.
Coming up with a well-structured, season-oriented promotion takes hard work and integration of the creative, marketing and production process. By maximising the benefits of advertising on social media, most especially on Facebook, business owners can ensure that their holiday campaigns will ring bells for Internet users looking for great finds for themselves and for their loved ones during the gift-giving season.
Business owners and marketers hoping to increase their holiday profits can visit http://socialgroove.com for more winning social media marketing tips.