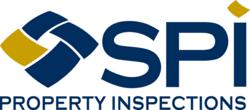 With our geographic reach expanding, we can now service a larger number of clients for their inspection needs.
Melbourne, Victoria (PRWEB) May 28, 2012
Buying property is definitely a huge commitment. To eliminate the element of uncertainty in an impending purchase, it is best to call in the experts and request a proper inspection of the property. In Melbourne and in surrounding areas, the company to call is SPI Property Inspections. The team has over 100 years of collective building experience and has inspected about 3000 properties altogether. It is now equipped to take on more building condition inspections with the recent addition of new members.
"We are pleased to announce our inspection team has grown," states SPI Property Inspection Director Colin Legg. "This enables us to better service Metropolitan Melbourne and Central Victoria."
Colin, who is a registered builder with over 40 years of experience working in the building industry and a number of awards and recognitions to his name, is joined by his wife Helen, who has over 12 years experience in the construction and engineering industries. The couple are joint owners of the company and together they have undertaken over 2000 Melbourne building inspections themselves. As previously mentioned, the SPI-team has definitely been growing in recent months, with new contractors working across Melbourne and extending to Central Victoria.
"With our geographic reach expanding, we can now service a larger number of clients for their inspection needs," Colin points out. "We have further expansion plans for the future, to cater to the ever-increasing demand."
The company, which is a member of both the Master Builders' Association Victoria and the Housing Industry Association, is covered by $1 million professional indemnity insurance and also has an extensive network of trades and services it can recommend to clients for their building-related needs.
Feedback on the company's performance has been tremendously positive. After all, the inspectors do important work, putting clients' mind to rest or saving them from a terrible property purchase. This is the reason why pre-purchase house inspections are imperative.
"Arranging a pre-purchase house inspection early in the process is wise and could be the best insurance you have. An inspection report is a small price to pay when compared to the value of the house – and it could ultimately save you thousands!" Colin maintains.
With new members carrying out the company's mission, the team can now accommodate more projects and provide service beyond Melbourne. Those interested can call SPI Property Inspection at 1300 721 032 and discuss how the team can help them.