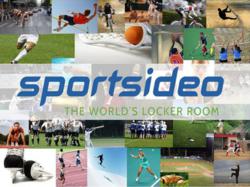 Sportsideo remains focused on sports news coverage that highlights the people in the game and their sports experiences....our new radio broadcast is an important opportunity to add a new and exciting dimension to our coverage of the people in sports
Huntington, NY (PRWEB) June 30, 2012
Sportsideo, the rapidly growing sports community, announced today that it will air Sportsideo's Lax Buzz, a new radio program on the Lacrosse Radio Network. The program will air on Wednesday evenings at 8:00 PM Eastern, and will be hosted by Sportsideo Editor, and Founder of College Crosse, Justin Simon. Simon will feature commentary and interviews with athletes, coaches, scouts, and news reporters from Lacrosse, Tennis, Baseball, Soccer, and Hockey among other sports. Simon's first show kicks off on Wednesday, July 11th at 8:00 PM Eastern with a conversation on Wimbledon and the recent NHL draft.
"Sportsideo is very excited to be able to expand our unique coverage of sports with this new program on the Lacrosse Radio Network," said Steve Vesce, Sportsideo's Managing Director. "Sportsideo remains focused on sports news coverage that highlights the people in the game and their sports experiences. We see our new radio broadcast as an important opportunity to add a new and exciting dimension to our coverage of the people in sports," added Vesce.
Justin Simon, the host of Sportsideo's Lax Buzz commented "It's exciting to get the opportunity to host this radio program. I believe this will add a new dimension to not only our blogging platform, but Sportsideo as a whole. This will take us one step closer to being a one stop shop for up to the minute sports information."
Marisa Ingemi, the president of The Lacrosse Radio Network and its platform of In Lacrosse We Trust, said "It is great to work with Justin Simon on this new program and great to add even more content to our lineup. I am looking forward with this venture with Sportsideo"
Sportsideo's members can listen to Sportsideo's new radio show, Sportsideo's Lax Buzz, each Wednesday evening at 8:00 PM Eastern inside their Lockers in Sportscasts on Sportsideo.com and under the radio tab on InLacrosseWeTrust.com.
About The Lacrosse Radio Network
The Lacrosse Radio Network founded in August 2011 with four flagship shows and now have twelve live weekly shows, including The Major League Lacrosse Post Game Show. LRN is the only radio provider for multiple lacrosse leagues carrying games with the North American Lacrosse League, Canadian Lacrosse League, Midwest Lacrosse Association, Junior C lacrosse in Ontario and more to be announced. The Lacrosse Radio Network brings together media personalities in lacrosse into one place each week.
About Sportsideo
Sportsideo (Sports "for that reason") was founded by professional and amateur athletes to enable all sports participants to connect, improve, and achieve with others in their favorite sports. Sportsideo provides each member of our community with the same "pro experience" enjoyed by professional athletes whenever they enter their locker room – free, easy and instant access to professional and amateur Athletes, Coaches, Scouts, Officials, Agents, Executives, Healthcare Pros, Trainers, Nutritionists, News Reporters, and Sports Organizations. We began Sportsideo with two simple beliefs: 1) Participating in sports is good and helps children and adults lead happier, healthier and more fulfilling lives; and 2) people who share sports experiences improve their understanding of, and respect for each other. You can see our pre-launch interview Fox News Live, Join the Sportsideo community at Sportsideo and you can keep current on the latest on Sportsideo by visiting Sportsideo's Facebook page, following us on Twitter, or visiting our Channel on YouTube.