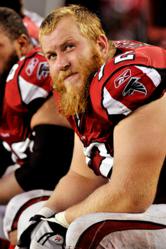 There's some skepticism about how the playing field can be unleveled with exceptional strength training, and even more so with supplementation and nutrition coaching.
Irvine, California (PRWEB) November 22, 2012
The Atlanta Falcons at 9 – 1; the Toronto Argonauts in The Gray Cup on November 25th; Notre Dame—number one in the nation; Mater Dei's ferocious comeback from their worst year in eighteen, and a Pop Warner national contender: what do they all have in common? They have key players training at Stark in Irvine, California during the off-season; key players in "Blitz by Stark," a platform where Stark throws every legal tactic at the athletes to help them gain a competitive edge.
According to Urban Meyer, Head Coach of The Ohio State football program, the strength and conditioning coach was the most important hire made on his coaching staff. Most football coaches would agree with him. Every team has at least one. However, like all players and coaches, there are good ones; only a few are great. With a combined seventy-five years of experience, the Stark team of strength coaches, nutritionists, a physical therapist and chiropractor crafted the program specifically targeting the genetic potential of any football player, no matter the age. The program was designed, primarily, by Brad Davidson and Scot Prohaska, both nationally-known members of an elite group of coaches. Together, they seem to be unstoppable.
"There's a certain type of lifting program you can do to enhance athleticism and explosiveness," says Prohaska, V.P. of Athlete Development at Stark, describing the program. "If you train like a body builder (like most programs), you end up moving like a body builder. There's some skepticism about how the playing field can be unleveled with exceptional strength training, and even more so with supplementation and nutrition coaching. Our list of athletes and the impact they've had on their teams is validation for the opposite," says Prohaska, one of the chief architects of the program.
A good example of that is the 2012 turn-around year for Sam Baker, starting left tackle for the Atlanta Falcons. Davidson recalls Baker's first day at Stark: "Sam was really beat up on his first day coming off of two back surgeries. Our role was to get him out of pain and athletic again. With insight from the Atlanta Falcons training staff, we were able to expedite his recovery and get him out of pain. Sam has an incredible work ethic and he's discipline, making it exciting to see how rapidly he transformed. In two months, Sam packed on twenty five pounds of lean muscle and shed almost nine percent of his body fat."
Prohaska on Jason Barnes, starting Wide Receiver for the Toronto Argonauts: "Skinny and broken, a bad knee and bad hip, Jason left to go to camp last August. During the off-season, he put on 14 lbs of lean mass, lost 4% body fat, and improved his vertical by six inches." The Argonauts play in The Gray Cup on Thursday, the Canadian equivalent of The Super Bowl.
Notre Dame's Troy Niklas, starting sophomore Tight End ". . . . was one of those rare kids with discipline, passion and talent; genetically gifted he has a strong work ethic," according to Prohaska. "Joe Schmidt, a sophomore special teams guy is a smart player who can play any position on the field." Notre Dame is ranked number one in the nation leading into the game against USC Saturday night.
Prohaska is also the acting strength and conditioning coach for the Mater Dei High School Football Program. The program lead by Bruce Rollinson is notorious as a breeding ground for star players earning key positions in Division One schools as well as the NFL. 2011 was the first year in eighteen where they didn't make the playoffs. Coming off of a losing season of 4 – 6, Mater Dei has a current record of 10 – 2 with the hardest schedule in the state. Currently ranked ten in the nation, according to Prohaska, "Mater Dei was fat and slow in January. This year the team has actually gained muscle mass in-season, a great performance advantage, validated by the state rank of number three!"
All the way down to twelve-year-old Joe Yellen, the starting quarterback for the Rancho Santa Margarita Black Titans, he trained at Stark to develop a stronger arm. He can throw so hard he sometimes practices with local high school players as a 7th-grader. This young man has helped lead his team to the Pop Warner Super Bowl in Orlando.
Nutrition, supplements and training all play a critical role in transforming Stark's football players. According to Brad Davidson, V.P. of R & D at Stark, "Nutritionally, they have a lot of inflammation, they're worn out from the long season, have tired adrenal glands as a result, and body composition is always elevated. So, supplementation and diet is focused on improving those issues and make a big difference to performance. We always want our players going into season with as much muscle as possible and as lean as possible to endure the long season. We're really big on all of our guys [following a] gluten-free and dairy-free diet because it reduces inflammation. A common problem I've seen is that many football players show up to camp exhausted. Our players are ready to crush it. As an aside, the supplements we use are also legal."
There is certainly something unique about Stark football players as the company breaks from traditional training and conditioning; traditional nutrition and supplementation. "We simply do what works. We apply solid research to our approach," states Davidson.
According to Prohaska, "Football training hasn't changed much since the seventies. The sport is a bit behind the times, and we're simply leveraging that delta."