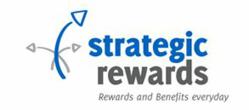 Through our trading divisions, Strategic Rewards offers complete solutions including marketing strategies, value added products and services along with program management supported by our customer service center and state-of-the-art technology.
Sydney, Australia (PRWEB) August 02, 2012
Strategic Rewards is giving businesses more and more opportunities to retain their best employees today. The leading membership-based consumer services company recently introduced its innovative range of rewards programs designed to suit the needs of every company when it comes to addressing its employee benefits. From programs that offer exclusive rates on products and services to huge discounts on hotel rates and services, the Tailored Solutions programs from Strategic Rewards aim to keep business costs down but employee morale high.
"Strategic Rewards allows every kind of organisation to show its appreciation for the commitment, loyalty and support its team members provide by granting them access to Australia's largest selection of products, services and exclusive offers at discounted prices, online and in-store," remarks the Victorian based company.
Employee Added Extras (EAE) is one of the Tailored Solutions programs that offer a large selection of choices on retail, accommodations, wines, attractions and leisure options, theme parks and movie tickets, and gift cards. Designed to boost employee morale, productivity, and loyalty, EAE is an online employee rewards and benefits program.
Strategic Rewards shares, "EAE members will have fantastic rates on a range of popular products and services from the brands you know and trust, throughout Australia. As an online program employees can shop and save conveniently, 7 days a week, 24 hours a day."
Another cost-effective and innovative program is We Thank You!, which is designed not just for employees but for clients and suppliers as well.
Adds Strategic Rewards, "We Thank You! provides a benefits program for companies that want to spoil their employees, customers and members on Australia's quality brands. With savings on Dick Smith, Hoyts, Coles, Woolworths, Wine Box Warehouse, Village Cinemas, Liquorland and much more."
Businesses can also choose Strategic Rewards' Presidential Card, which provides discounted rates and benefits on more than an astonishing 11,000 products and services not only in Australia but in New Zealand as well. Strategic Rewards says, "Discounts can be used multiple times and are obtained either on presentation of a membership card or Presidential Card branded voucher, or by entering a promotional code when making on-line purchases." Members will be able to get great benefits from or significant discounts on gift cards, dining, theme park tickets, other leisure and lifestyle choices, magazine subscriptions, accommodations, and travel.
Strategic Rewards takes their Presidential Card even further by adding another incentive that's guaranteed to not only boost workforce morale, but also encourage exceptional job performance. The membership-based consumer services company gladly adds, "Presidential Card has partnered with HotelClub.com.au, a leading provider of online hotel reservation services, offering discounted wholesale hotel rates and great service. The Presidential Card Hotel Club booking engine offers a discount of between 16 percent and 60 percent on recommended retail rates."
Strategic Rewards currently serves 3.4 million members across Australia. They offer points redemption, lifestyle benefits, shopping, and rewards and services for any business looking to provide better and cost-efficient employee benefits programs. In addition to the Tailored Solutions options, they also offer a range of unique packages: Rewards Platinum, Rewards Premium, and Rewards Plus.
The industry leader remarks, "Through our trading divisions, Strategic Rewards offers complete solutions including marketing strategies, value added products and services along with program management supported by our customer service centre and state of the art technology."
Driven by its mission to empower any business of any scale to "recognise and reward the people most important to them," Strategic Rewards' innovative and cost-efficient Tailored Solutions programs help companies anywhere in Australia retain a productive, loyal, and happy workforce without the prohibitive costs.