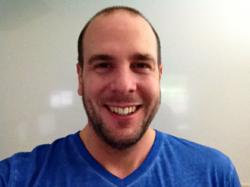 The key to determining the cost of marketing is by working out a context, establishing a system and then using it as the best starting point.
Sydney, Australia (PRWEB) November 12, 2012
Marketing is a vital element of any business; it's what directs operations to a higher understanding of supply and demand to be able to generate more profitable opportunities. Most businesses these days follow a traditional formula to determine how much money should be allocated for marketing. However, with the changing times and the abundance of more economical digital resources available online, this "marketing budget formula" has become too archaic to be fully effective.
James Schramko, CEO and Internet marketing expert, provides his take on such method: "Well, I don't really love the word budget and percentage values for marketing is just one way to calculate it. We're used to this methodology from large businesses and unfortunately, quite often they will actually allocate a budget, they then burn that budget up having to spend that percentage budget and not necessarily getting the most effective bang for buck. Another way to look at it is to look at the dollars for dollars return model where you spend a dollar to make x amount back — hopefully more than a dollar. That can often be a little bit simplistic."
He prefers that businesses study their industry first and see if there are metrics or benchmarks that can be used as a good starting point. Schramko shares, "I know for example in my old industry, the automotive industry, they would spend around about 1% of their sales volume on marketing as a budget."
The key to determining the cost of marketing is by working out a context, establishing a system and then using it as the best starting point. Schramko advises, "Be willing and open–minded to adjust that as you go. Once you know your number, you can keep an eye on it just to know if you are speeding up slowing down."
The update also reveals some of the main marketing strategies and tools that Schramko has been utilizing for his different businesses. The first being Googledocs, which allows him to make forms absolutely free. Another nice benefit from this tool is that it has a good selection of features for effective customization to serve different purposes.
Another great tool he and his team likes is Balsamiq, which is a system they use to create a website mock-up. "You should check that out if you want to mock-up a site online and then send it to your designer. That way you can turn your dreams into reality with a pretty clear and precise understanding of what you want it to look like in advance. And that cuts down a lot of error," says Schramko.
Lastly, he suggests getting into audio and video production. Even those who are not particularly tech-savvy can easily learn how to take advantage of YouTube and iTunes. The technicalities of how to create really good videos and audios to be uploaded online are covered by the discussions in FastWebFormula.com; making use of the tips and information on the site can generate clients far more than their $67 a month return on their investment. The big advantage of having these informational videos and audios is that customers not only enjoy them but they provide opportunities to reach new audiences and potential customers as well.
James Schramko regularly comes out with Internet marketing news and updates through http://www.SuperFastBusiness.com.