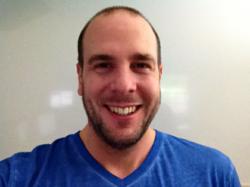 What we found works really well is putting your opt-in form above the fold (no scrolling required) with a video player.
Sydney, Australia (PRWEB) July 30, 2012
Great news for those who have been trying all sorts of strategies to improve the ranking of their Wordpress blogs/websites without results, online marketing expert, James Schramko recently released tried and tested methods to improve page ranking and conversion rates for those using the popular Genesis theme.
To help his audience maximize the results of the Genesis platform, Schramko shared three important tips, including descriptions of how-tos and their benefits. The first one is about putting a custom description for every post. Schramko explained, "Quite often with a new Genesis install if you're not using any Wordpress SEO plugins then it may not be putting a description at all." He included an image guide to help users locate the description field.
The second tip involves going into the SEO settings and allowing Genesis to follow tags and categories. According to the SEO expert, provided that only 1 or 2 categories and 3 or 4 tags are used, doing this may actually increase the number of pages that are indexed for a site and get it more potential traffic.
As for the third tip, Schramko urged his viewers to install external links plugin for them to be able to tick a box that says "no follow external links". He elaborated, "So when you put a link to an external site it won't follow that and it will actually hold the page rank on yoru site. This is important now since the major search engine update called 'Penguin'. If you use one of your sites to promote your other sites you may want to have no follow links so that they don't think you're some kind of paid link network."
The Internet marketing coach continued, "The other thing is you can open links in a new window because people can click on links that go away from your site and do whatever they do and when they close that window or they're finished, your site is still there. So if you're advertising something or you're an affiliate, then you may actually get more than one chance at people finding your content. They might go off and do whatever they're doing, come back and find something else."
Schramko moved on to talk about conversions, declaring that, "web design is very important." His tips centered on creating a completely appealing and cohesive appearance by making sure that all features mesh well together. "Make sure that you code the forms on your site to match your site so they look good and they're integrated," and "...that your opt-ins are also coded to blend in nicely with your site and to look good," he advised, adding a valuable observation: "What we found works really well is putting your opt-in form above the fold (no scrolling required) with a video player."
Another important design customization the update revealed - which a lot of website owners do not think to do - concerns making the header thinner. According to the Internet marketing authority, doing this instantly makes better use of the primary viewable region of the page.
To wrap up, Schramko referred those who would like assistance with tweaking their own WordPress sites to SuperFastHelp.com or ATLweb.com. He invited, "Take a 5 hour package and treat us like your back of house service supply and we'll give you a ticket. You just go into the ticket and say do this do that and our team will be on it. They'll track the hours and when we've used up all the time we'll let you know and you can go and get some more. And that's how it works really well for us."
James Schramko regularly comes out with updates regarding business and online marketing news.