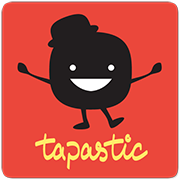 San Jose, CA (PRWEB) November 16, 2012
Tapas Media Inc., a San Jose, CA-based startup, announced the beta launch of Tapastic (http://tapastic.com), an online destination for discovering and enjoying "visual stories".
Tapastic was inspired by the Korean web phenomenon "Webtoons", a portal for serialized webcomics. Tapastic CEO Chang Kim, a Webtoons fanatic himself, says that Webtoons is one of the most popular Internet services in South Korea, a country that is often considered as the trailblazer for new digital media trends.
Tapastic works with leading artists and writers to create and share original stories in bite-sized, compelling graphical formats optimized for web and mobile consumption. In addition, Tapastic offers an open platform for independent artists and writers to publish and distribute their works. The company plans to introduce a revenue-sharing program for content contributors.
Tapastic currently features more than 50 serialized visual stories covering action, comedy, drama, fantasy and lifestyle genres. New "episodes" are released on a set schedule, usually on a weekly basis.
Kim believes that webcomics and visual stories will thrive in the U.S. as well. Through Tapastic, Kim intends to develop a new market for visual stories that will support a vibrant community of artists, writers and illustrators. The company's goal is to open up webcomics and visual stories to a broader audience beyond the traditional comic book base.
"Tapastic aims to attract users who are not your typical comic book consumer. In this way, we can usher in the kind of change to the industry that is similar to what Zynga and other casual and social games providers achieved in the gaming space, " said Kim.
Tapastic is available on the Web at Tapastic.com and as a free Android app, available today from Google Play. The iOS app will be available soon.
Tapas Media's seed round was led by SK Planet, a wholly-owned subsidiary of South Korea's leading telecommunications company SK Telecom. 500 Startups, Strong Ventures, and other angel investors including Nexon's former CTO, were also participants.
Jae-hwan Lee, senior vice president of digital content platform at SK Planet, said, "We are excited about the opportunity to create a new platform and ecosystem around visual stories with Tapas Media. Visual stories are very popular in Korea and we think that they have tremendous global appeal."
About Tapas Media
Tapas Media specializes in bite-sized web and mobile content. Tapas Media's first product is Tapastic, an online portal for serially updated visual stories. Based in San Jose, CA, the company was founded in March 2012 by Chang Kim and has 11 employees. Prior to Tapas Media, Kim was a product manager at Google, overseeing Blogger.com as part of the Google+ team. Kim joined Google in 2008 when TNC, a blogging company he co-founded and served as co-CEO, was acquired by Google. Prior, Kim was in charge of mobile content development and partnerships at Samsung Mobile. For more information, please visit http://tapastic.com.
About SK Planet
SK Planet is a wholly-owned subsidiary of SK Telecom, Korea's leading telecommunications provider. SK Planet owns and operates the country's leading digital media platform services. These include T store, T map, Melon and Cyworld - Korea's top mobile app store, mobile navigation service, online music service and social networking service, respectively. For more information, please visit http://www.skplanet.com.