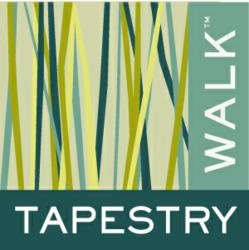 New homes in La Palma priced from $164,124* for Moderate and Low Income Homebuyers
La Palma, CA (PRWEB) May 24, 2012
Olson Homes announces a rare new home opportunity at Tapestry Walk designed for moderate and low income homebuyers. Through the affordable housing program sponsored in cooperation with the City of La Palma, qualified home shoppers will have an opportunity to purchase a brand new home in Orange County for just $164,124.
This community of affordable 12 new townhomes in La Palma, opens the door to first-time homeownership for for moderate and low income households. Low cost housing is very rare in Orange County and the demand will certainly make Tapestry Walk in La Palma a sellout success.
To qualify, applicants will need to fill out an application with the City of La Palma available by download from TapestryWalk.com If selected, Tapestry Walk homeowners will enjoy Orange Counties premiere favorite places for local shopping and entertainment. Convenient freeway access makes commuting to LA and Orange counties a breeze. Best of all, Tapestry Walk homeowners become part of La Palma pride, and a tight knit community that offers fun events and activities from La Palma Days to fitness classes.
Income and other restrictions apply. Buyers must first qualify for the Affordable Housing Program made possible through the City of La Palma. Interested applicants may visit Tapestry Walk's Home Advisor for an application or visit the TapestryWalk.com website for complete details on this extremely rare opportunity.
Tapestry Walk will consist of three different floor plan types ranging in size from 1,346 to 1,819 square feet and offer up to four bedrooms and two and up to three bathrooms.
The Olson Company's numerous successful urban living developments across Southern California over the last 22 years reflect its commitment to the homebuyer as top priority. With its notable homeowner satisfaction, The Olson Company has garnered prestigious Eliant Awards in six categories in 2010, including a number one ranking for the "Design Selection" experience, and second for delivering an incredible experience during the Purchase, Construction, and Customer Service phases, and ranked second for "Overall Quality" and "Sales from Referrals." The Olson Company believes in "livability," and implements a thoughtful and detail-oriented approach from concept through execution. As part of their unique approach to providing these communities, The Olson Company understands all that goes into buying a new home and provides tailored services to support the needs of homebuyers, such as financial education and continued support services.
The Tapestry Walk Sales Office is located at 5410 La Palma Avenue, CA 90623. For more information or to sign up for the interest list, visit the new website at http://www.tapestrywalk.com. For additional information on other Olson Homes communities visit: Olsonhomes.com.
About The Olson Company
Established in 1988, The Olson Company and the Olson Homes brand are nationally recognized for creating unique in-town neighborhoods in urban communities throughout California. Headquartered in Seal Beach, California, The Olson Company has successfully partnered with governmental agencies and private landowners to create innovative housing solutions designed to fulfill the lifestyle needs of today's buyer. The company works diligently with community and neighborhood groups to build a high level of awareness and broad-range community consensus around its neighborhoods. The Olson Company was awarded the prestigious "Builder of the Year" award by Professional Builder Magazine and the National Association of Home Builders.