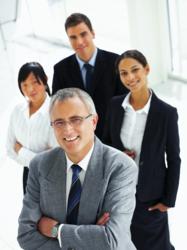 (PRWEB) August 16, 2012
Tax Professionals Resource will host a tax compliance audio conference entitled 'Applying SAS 56: Analytical Procedures in Today's Economic Environment' on Friday, September 14, 2012 from 1:00-2:30 pm EST. Managing Partners of the CPA firm Balog & Tamburri, LLC, will provide attendees with an overview of how SAS 56 interferes with other recent pronouncements including SAS 99, SAS 98, SAS 103, SAS 106 and SAS 108. Richard T. Balog and Rob Tamburri will also explain how auditors can use analytical procedures as an integral part of the audit planning process.
Richard T. Balog, CPA\CFF, CIA, CGFM, DACFE, has more than 35 years of hands-on accounting, audit and business development experience and is an internationally recognized speaker specializing in the development and presentation of a wide range of audit, financial management and financial modeling development programs. Rob Tamburri, CPA, PFS, MBA, is a well-known speaker regarding tax and economic matters and has appeared on CNBC "Power Lunch" and Bloomberg Television. According to Richard Balog and Rob Tamburri, the risk-based approach suggested by today's audit standards requires the auditor to know more about the entity than ever before.
To register for the live audio conference or to purchase reference materials from this event, please visit http://www.taxprofessionalsresource.com/audio-conference/388432
About the Tax Professionals Resource:
The Tax Professionals Resource is a training and development website dedicated to the enhancement of the tax profession. They are committed to the specific educational and developmental needs of members looking for unique, up-to-date tax training opportunities through audio conferences, seminars, webinars and articles. Members also gain access to product offerings and other educational tools that assist in securing their position at the forefront of their respective disciplines. Tax Professionals Resource delivers an overall experience that gives their community of tax professionals a distinct competitive advantage.