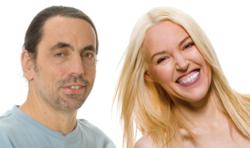 "Learning to teach this ancient form of yoga puts the power of fitness, stress reduction, self-healing, and conscious living at your fingertips -- for those who are trained and the students they will teach," said Tarisa Parrish, owner.
Eagan, MN (PRWEB) March 28, 2012
This fall the YogaSoul Center is partnering with national Kundalini Yoga celebrities Ravi Singh and Ana Brett to train teachers. The Eagan studio is the only Minnesota center offering an education in this yoga style, owner Tarisa Parrish said. "With our convenient studio location close to the airport, we are expecting both local and out of town students for our course that runs one weekend per month from October through May."
If you consider yourself someone who is dedicated to healing, uplifting, and inspiring others -- consider learning this sacred technology to give you the tools to heal yourself and heal the world! Become a premier instructor of the ultimate body, mind, and soul fitness form called Kundalini Yoga!
"This training course has the integrity of the ancient Kundalini Yoga teachings combined with practical mainstream yoga fitness needed to teach this style to all walks of life in today's world," Parrish said. "Learning to teach this dynamic form of yoga puts the power of fitness, stress reduction, self-healing, and conscious living at your fingertips -- for those who are trained and the students they will teach."
The 200-hr Yoga Alliance certified program will cover a depth and breadth of topics as participants explore the art, science, lifestyle and spirit of Kundalini Yoga. Students will learn about Kundalini Yoga supersets and meditations, yoga philosophy, healing strategies, expert teaching tips, and the business of yoga among many other subjects. Cost is $3,400, with payment plans starting at $3,600. People who register early can get their training for $3,300. A scholarship program is available for students needing financial assistance.
"Through Kundalini Yoga we can bring peace to the mind and strengthen the body at the same time," said Della McGee, yoga instructor and energy healer at YogaSoul. "Kundalini Yoga helps one to become a spiritual warrior. A spiritual warrior doesn't charge into battle without preparation; a spiritual warrior knows how to navigate the times through the authentic self, which can be attained by the practice of Kundalini Yoga."
YogaSoul Teacher Trainee Alumni, Tom Murphy states, "If you long to connect with and make peace with your true self, if your heart is calling you to a different, more authentic path, even if you have no destination in mind, the Kundalini Yoga Teacher Training will forward you on your journey."
Ana Brett and Ravi Singh have authored 22 DVD's and a soon-to-be published book, The Kundalini Yoga Book. They have trained over 300 practicing Kundalini Yoga Teachers. Their clients have included Olympic Athletes, and people from all walks of life. They travel extensively teaching workshops, conferences and retreats worldwide. Their approach is powerful, inspiring, moving, and fun! Recently, the Biggest Loser's Jillian Michaels cited them as her favorite yoga teachers.
YogaSoul's mission is to help clients win the battle against stress. It has an extensive class offering in several styles of yoga, including Kundalini, Hatha, Yin, and Vinyasa. It boasts a fully equipped Pilates studio and offers many kinds of classes, including Zumba, Tai Chi and belly dancing. Its full roster of teachers and healers provide clients with a variety of healing services, including intuitive readings, Reiki, Thai yoga bodywork, Ayurveda, energy work and several others. YogaSoul also hosts special workshops and teacher trainings.
To see a full schedule, make an appointment with a healer, sign up for a class, or register for teacher training visit YogaSoul's website, http://yogasoul-center.com/ New students get their first week of classes free.