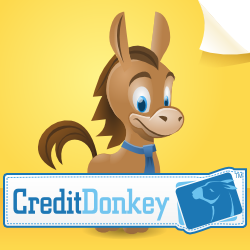 Los Angeles, CA (PRWEB) August 21, 2012
As high schools and colleges go back into session, teenagers across America are seeking freedom in the forms of car keys and money. And while many parents are more hesitant to shell over their keys than plastic cards, CreditDonkey.com warns parents not to underestimate the consequences of reckless credit card use.
Infographic: http://www.creditdonkey.com/teenagers.html
Titled "What Scares You More: Giving your Teenager the Keys to Your Car or Your Credit Card", the infographic reveals American teenagers' spending power, financial knowledge (or lack thereof), and a graduated credit card plan for teens.
"We've noticed that many American parents are pretty open to adding their older teens as authorized users of their credit cards," says Charles Tran, founder of CreditDonkey, a credit card comparison and financial education website. "And yet they're hesitant to let that same child borrow their car for school. But smart spending requires the same amount of responsibility and decision-making skills as maneuvering a vehicle. We're setting out to educate parents and their teens to help them avoid unnecessary debt and potential damage to their credit."
Part of that education includes a graduated credit card plan, which is clearly laid out by the infographic. Starting with cash and moving down to an unsecured credit card, the plan provides parents with information about seven different payment vehicles they can explore with their teens. Each option presented has a varying level of risk and complexity, allowing families to find the tools that fit their child's understanding and level of responsibility, and that meet the parents' comfort level.
The infographic also provides interesting statistics regarding American teens' confidence level and understanding of personal finance topics, including how credit cards work. While some of the stats show that teens are confident in their financial knowledge, other stats reveal that parents should exercise caution when handing over a credit card.
Read the full story at http://www.creditdonkey.com/teenagers.html
"Even though some schools integrate personal finance into the curriculum, studies show that teens need more information when it comes to credit cards," says Tran. "We want to ensure parents are providing their teens with that supplemental information before they hand over their cards. Otherwise, they may end up with costly blemishes on their credit history. Bottom line, education is a critical step before you hand over the plastic."
Parents and their teenagers can visit http://www.creditdonkey.com/student/ to find helpful financial tips and student credit card deals. CreditDonkey publishes credit card reviews, deals, and tips to help American consumers make informed decisions about credit.