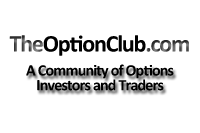 I really appreciate all you have done for option education. I have learned a lot from you and am a better trader because of it.
Las Vegas, NV (PRWEB) December 07, 2012
Time spreads are one of the most flexible basic options strategies a available to the retail options trader. This class of trade involves the use of long and short options with differing expiration months. Depending upon how the spread is constructed, you might hear the position referred to as a calendar spread, a horizontal spread, or a diagonal spread. They are all time spreads, however.
John Summa, Ph.D., is the founder and president of OptionsNerd.com (Online Since 1998). He co-authored Options on Futures: New Trading Strategies and Options on Futures Workbook (2001) and Getting Started in Employee Stock Options (January, 2010 release). He is also the author of Trading Against The Crowd: Profiting From Fear and Greed in Stock, Futures and Options Markets (2004), which presents contrarian sentiment trading indicators and trading systems for stocks, futures and options. OptionsNerd.com provides professional training and educational support to stock, options and futures traders.
On Tuesday, December 11, 2012, Dr. Summa will join TheOptionClub.com trading community for a 1-hour presentation in which he will reveal some of the unique ways he likes to construct and trade time spreads. There is no charge to attend the presentation.
Register for the 'Exploring Time Spreads' Presentation
http://www.theoptionclub.com/webinar-registration/
This presentation is part of TheOptionClub.com's Presentation Series in which industry professionals and other notable persons in the options trading profession are invited to educate the public on subjects related to options and options trading.
About TheOptionClub.com:
TheOptionClub.com was founded in 2003 as an on-line options trading community and continues to serve that purpose today. Additional education, training and mentoring is provided through TheOptionClub.com's Trading Room where members enjoy weekly live on-line training events, access to a growing video and download library, a private member's support forum, and more.
Follow TheOptionClub.com on Twitter: twitter.com/theoptionclub
Follow TheOptionClub.com on YouTube: youtube.com/theoptionclub