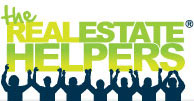 We don't need to lock clients in to long contracts because we know that if we're always doing the right thing by them, they will stay with us.
Melbourne, Australia (PRWEB) March 16, 2012
The Real Estate Helpers did it again. The real estate company is known for its unique and innovative practices. These unconventional methods certainly seem to be working as evidenced by the number of successes they've achieved when pitted against traditional real estate agents. The proof, as they say, is in the pudding, and the latest results are in, showing that The Real Estate Helpers has once again trumped the competition and sold a historic house for more than was expected. It was just 6 days using only the Internet.
When the owners of the historic house announced they were selling, a deluge of local real estate agents naturally showed interest in handling the sale. They all wanted a minimum of $14,000 upfront for advertising costs. The bulk of this money would have been wasted on print media or newspaper advertising, The Real Estate Helpers company head Lloyd Jenman points out. "Agents love to demand upfront advertising budgets because local newspaper advertising is how they promote their agency - the more advertising agents do, the more successful they'll look". In effect, newspaper advertising benefits real estate agents more than home sellers.
The owners of the property wanted a stress-free sale and would rather not to do an auction; however, all the local real estate agents recommended auction as their preferred method of sale. The owners were also uncomfortable with the idea of having their home open for inspection as they didn't want strangers wandering through their home. This indicated that they were not enthusiastic about the common way agents conduct their work.
Something that the owners did, which was very helpful to their undertaking, was to get a valuation before listing their property for sale. This spared them the trouble of dealing with real estate agents who usually resorted to over-quoting the likely selling price of a house just to win the business.
In comparison with the local agents, The Real Estate Helpers people offered options that were more appealing to the clients. For instance, they recommended private inspections, which were done by appointment only. More importantly, they didn't ask the owners to pay any money for advertising. They were to be paid for results, offering clients a rock-solid guarantee. "If our clients are not happy with our performance they can terminate our authority with 7 days notice in writing. We don't need to lock clients in to long contracts because we know that if we're always doing the right thing by them, they will stay with us", Jenman avers. "Traditional real estate offices lock their clients in for long periods of time, which is typically a minimum of 90 days, and when sellers finally can leave, they often don't because they'll be forced to pay a big advertising bill."
The advertising angle adopted by The Real Estate Helpers, which breeds the finest real estate agents Melbourne has ever produced, was also a stroke of genius. "We advertised the fact that the property was 'built for the first chemist in Hawthorn'. This is important because the buyers are chemists who own and run a local pharmacy", Jenman explains.
In this case The Real Estate Helpers quoted buyers a higher 'buy-it-now' price, rather than a low 'bait' price most real estate agents use to hook buyers. This pricing strategy worked well for the cautious home sellers. Within a few days they had five buyers come back for a second inspection, and on the sixth day, the property was sold.