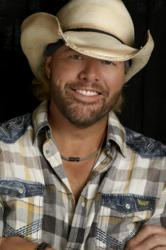 It will be raining country music for three days next summer in Ozark, Arkansas. The inaugural Thunder on the Mountain festival, set for June 6 - 8 at Mulberry Mountain, boasts an extensive lineup of some of country's finest

- The Boot, Nov 2012
Ozark, AR (PRWEB) December 12, 2012
Pack up your camping gear and head to Arkansas this June for Thunder on the Mountain. Loaded with an all-star lineup, Thunder on the Mountain is set to take place on Mulberry Mountain, just outside of Ozark, AR. The mountain is situated on 650 acres of rolling hills and beautiful national forest. Thunder on the Mountain will feature 3 stages of music, over 40 musical acts, premier vending, outdoor activities such as fishing, hiking and rafting and a boot scootin' good time.
Tickets are on sale now for Thunder on the Mountain and are available for purchase on the official event website at http://www.thunderonthemountain.com
"When the folks at Pipeline Productions announced "Thunder On The Mountain," they said the multi-day event "promises to be the region's premier country festival in 2013 and all years to come." ... they weren't fooling around." - Pollstar.com
"...this is clearly going to be one heck of shin dig!!" - Country Music News Blog
"Over two dozen country artists will climb Mulberry Mountain for a three-night party next June. Toby Keith and Luke Bryan will headline the inaugural Thunder on the Mountain country music festival in Ozark, Ark. June 6-8, 2013. In addition to some of the top names from Nashville, fans can expect scenic camping and wide-open areas to fish, hike or take a float down the Mulberry river." -Taste of Country
THUNDER ON THE MOUNTAIN LINEUP:
Toby Keith
Luke Bryan
Big & Rich
Montgomery Gentry
Thompson Square
Justin Moore
Gretchen Wilson
Easton Corbin
Colt Ford
Randy Houser
Pat Green
Randy Rogers Band
Jana Kramer
Kevin Fowler
Josh Abbott Band
Casey Donahew Band
Reckless Kelly
Aaron Watson
Bucky Covington
Greg Bates
Locash Cowboys
Stoney LaRue
Todd Snider
Roger Creager
The Lost Trailers
JT Hodges
Cody Canada & the Departed
Moonshine Bandits
The LACS
The Cadillac Black
Sturgill Simpson
Adam Craig Band
Clayton Anderson
Sunny Ledfurd
Bleu Edmondson
Brandon Jenkins
John D. Hale Band
Matt Stell
The Sarah Hughes Band
Lance Carpenter
ABOUT THE HEADLINERS:
Toby Keith
There are few safe bets in life, even fewer when it comes to entertainment. A new Toby Keith album, however, is as close to a sure thing as can be found. As he releases Hope On The Rocks, Keith is coming off yet another No. 1 country album – Clancy's Tavern – which included the biggest viral event in the genre's history, "Red Solo Cup." That effort was just the latest in a long run of chart-topping albums and singles that form an unmatched model of consistency. So much so as to fuel and attract other notable endeavors.
Keith's tours, and his long running association with title sponsor Ford Trucks, are annually among the nation's top draws. His I Love This Bar And Grill restaurants are perhaps the fastest growing of any such celebrity chain. And his signature Wild Shot Mezcal has almost single handedly stoked growth in an entire segment of the spirits industry. Those successes lead Forbes to regularly rank Keith as one of the top-earning musicians in the entertainment industry.
Luke Bryan
Luke Bryan is a superstar in the making and the career growth from his first to his second to his third studio album, tailgates & tanlines, is the proof. The Georgian who burst on the scene in 2007 with his unique blend of down-home accessibility, movie star good looks and relatable lyrics, is set to explode in a major way.
Not a flash-in-the-pan, overnight sensation, Luke has built his career fr
om the ground up and the Leesburg, Ga., native wouldn't have it any other way. "My path is exactly where I want it to be," Luke says. "I'm doing my thing. I'm getting better with every album."
Big & Rich
They are America's Technicolor cowboys, brothers-in-arms in service to the creed that great music has no boundaries. Individually, John Rich and Big Kenny Alphin are first-rate musicians, songwriters, producers and entertainers. Together, they are one of the most truly original musical forces ever unleashed on a welcoming world.
With the release of Hillbilly Jedi, they reassert their position as modern music's best party soundtrack with songs like "Party Like Cowboyz," "Rock the Boat" and "Get Your Game On." As might be expected, though, given the wide sweep of their talent, they do a great deal more. Their music has always displayed great range, with well-crafted songs about love, loss, patriotism and social issues all interspersed among those party anthems, and that is especially true here. Hillbilly Jedi covers a great deal of stylistic ground, from "Last Words," which John describes as "Roy Orbison meets Queen," and "Lay It All On Me," a meditation on happiness and love set amid a hauntingly beautiful track complete with choir, to "'Cause I Play Guitar," a bluesy bauble celebrating the fruits of the rocking life.