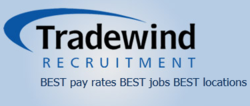 Tradewind are to be commended for continuing to excel themselves in reaching the optimum standard for recruiting supply teachers.
London, UK (PRWEB) March 22, 2012
The premier provider of primary, secondary and SEN teachers and school support staff in the United Kingdom and Australasia, Tradewind Recruitment was recently re-accredited with the Department for Education's (DfE) Quality Mark for the 8th consecutive year, earning a 100% score in the process. This achievement indicates that they have continued to adhere to the highest possible standard of recruitment and vetting of teachers, teaching assistants and school support staff.
Tradewind Recruitment Operations Director Kati Pilkington states, "I'm extremely proud and delighted that we have been re-accredited with the Quality Mark. It is recognition of Tradewind's high standards of recruitment and vetting and gives increased confidence to our schools that our standards are of the highest in the industry."
CEO Justin James adds, "A DfE Quality Mark accreditation ensures that all teachers and support staff undergo stringent vetting procedures in accordance with the DfE 'Safeguarding Children and Safer Recruitment in Education' guidelines."
The "Quality Mark" is the only recognized accreditation for teacher supply agencies. It is a joint initiative of the Department for Education and the Recruitment Employment Confederation (REC) to raise the standards for the education sector. The Quality Mark determines the minimum standards for UK teaching agencies to meet when it comes to the recruitment and selection of candidates; the continuous monitoring of their performance; the observance of legal obligations; the provision of information to schools; and the awareness and application of advancements in the teaching sector.
REC's Chief Executive in charge of the Quality Mark scheme Kevin Green has lauded Tradewind Recruitment with the following remark: "Tradewind are to be commended for continuing to excel themselves in reaching the optimum standard for recruiting supply teachers. The Quality Mark is becoming increasingly recognised within the industry as guaranteeing effective and ethical provision of supply teachers who are so crucial to the lifeblood of schools."
Supply teachers and support staff make a great contribution to the efficient operation of schools; for this reason, it is of the utmost importance that the people being placed within the system have the proper credentials and have been correctly vetted by the agency that supplied them. The DfE Quality Mark obviously plays a big hand in ensuring this.
Tradewind Recruitment, whose clients include both mainstream state schools and independent schools, merged with SANZA Teaching Agency some time ago. The merger has resulted in producing the largest education recruiter both in the UK and Australia. People desiring London teaching jobs or other school support position in the UK can trust these agencies to offer them the post that best suits them.