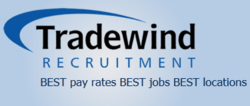 Tradewind Recruitment recently affirms their early education teaching candidates can fulfil newer and stricter qualification standards to help narrow learning gaps.
London, United Kingdom (PRWEB) July 06, 2012
Success in school, work and life starts with quality early childhood education, new studies continue to prove. But according to recent statistics, a significant number of children are still not receiving a high standard of learning experience needed during the critical first few years. This finding places the profession of teaching in the UK under close scrutiny once again. In response, Tradewind Recruitment recently affirms their early education teaching candidates can fulfil newer and stricter qualification standards to help narrow learning gaps.
In an independent, government-commissioned report released recently, Professor Cathy Nutbrown submits recommendations aiming to reduce the number of children disadvantaged by poor or inadequate early education. She emphasises the need for highly qualified teachers, teaching assistants and caregivers to provide the type of environment needed to boost a child's school readiness and potential for accomplishments later in life.
Prof. Nutbrown underscores three key traits of an ideal early learning educator: a strong knowledge of child development, English and maths skills, and appreciation of the value of play in learning. Her report advises the government to devise a set of "full and relevant" criteria to make sure a candidate is fully equipped to fulfil this vital role in a child's growth. Only those who received "good" or "outstanding" scores should provide care and instruction for babies to five-year-olds.
Prof. Nutbrown's advocacy on quality early education has long been an active thrust of Tradewind Recruitment, one of the leading UK teaching agencies today. The agency applies a strict screening, interview and hiring process to ensure all teaching and school staff candidates are fully qualified for their positions. Each applicant, whether seeking work as a full-time instructor or looking for http:// part time teaching jobs, should have passed more-than minimum professional standards, be fit to practice, and submits required licenses and documentation.
Another important component that assures highly skilled teacher supply is continuous training and support. Tradewind Recruitment constantly equips its workforce with training and tools to sharpen their skills in teaching, classroom management and understanding school policies.
The agency likewise implements its own set of policies to help teachers self-evaluate their performance. As a supplement to existing GTC guidelines, these policies cover a whole range of quality service skills and behaviours — from arriving to school on time, to completing paperwork such as the Class Progress Sheet, to fulfilling the professional role with care and commitment.
Moreover, Tradewind uses an ongoing feedback process useful for improving teacher performance. The Teacher and Teaching Assistant Performance Summary, for instance, is a performance summary filled at the end of each teaching day. This helps schools and teachers strengthen their working relationships by agreeing on best practices.
Tradewind Recruitment stands by the document "Working Together to Safeguard Children — The UK Child Protection Policy." This policy provides a clear guide on how teachers can provide children the opportunity they deserve to achieve full potential.
Visit http://www.twrecruitment.com to know more how educators, schools, parents and stakeholders can provide quality learning environments that uphold the achievement and well-being of children.
Established in 2001, Tradewind Recruitment specialises in providing recruitment services to the education industry. Accredited by the Department for Education's Quality Mark for the 8th consecutive year, the company is the premier provider of Primary, Secondary and SEN Teachers and School Support Staff to mainstream state schools and independent schools in London and the Home Counties, Birmingham, the West Midlands, Manchester and the North West.