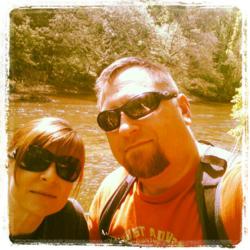 Sounds very exciting!
So glad to hear you are enjoying it. I'm enjoying living vicariously through your posts! – Brittney W., nurdynurse.com
Kansas City, KS (PRWEB) May 23, 2012
Focusing on lifestyle, Beauty & Bandaids is a travel nurse blog that provides information and insight into the daily adventure of the working travel nurse living on the road while hopping from location to location on assignment.
Now, in addition to offering the travel experiences and advice of Melissa, Beauty & Bandaids will provide travel nursing stories from other professionals on assignment all across the USA.
Hospitals frequently depend on travel nurses for temporary staffing as the nursing shortage continues to be problematic for many facilities and shows little signs of slowing in many states. This shortage provides abundant opportunities for medical professionals, but the decision to become a full-time traveler is often an unsettling leap into the unknown.
This is where travel nursing blogs like beautyandbandaids.com, travelnursingblogs.com, blog.onwardhealthcare.com, and other online communities can be useful for anyone considering the travel lifestyle.