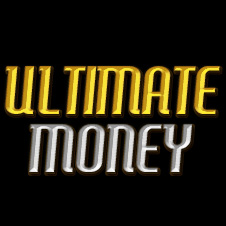 You will learn beyond doubt that paper money is a scam and will soon return to its intrinsic value - zero.
Melbourne, Australia (PRWEB) March 13, 2012
UltimateMoney.com goes beyond presenting articles relevant to gold bugs and silver savers; it now also offers an eye-opening ebook that gives a different picture of the modern money system. Website owner David Duffield urges readers to keep their minds open as they digest the message of the ebook.
"You're likely to find the contents of this report quite confronting," states Duffield, who is also the author of the ebook titled "Ultimate Money: How Precious Metals Can Protect Your Financial Future." "You will learn beyond doubt that paper money is a scam and will soon return to its intrinsic value - zero; that an unprecedented financial meltdown is a mathematical certainty; that we have stolen from future generations to fund our current living standards; that banks are a high-risk, low-reward place to park your money; that politicians don't run governments, banks do; and that precious metals can preserve or potentially grow your wealth."
According to Duffield, everyone deserves to understand what is going on. He talks of a coming financial tsunami but one that people can prepare for by holding gold and silver and other hard assets. The ebook offers guidance on seeing past what mainstream media and the government feed the people; on understanding the difference between physical gold and silver and their paper representations; and on participating in the expected huge transfer of wealth.
Ultimate Money, the ebook is sure to deepen its readers' understanding of true wealth as well as reinforce their appreciation of the value of precious metals. UltimateMoney.com can continue the supply of information once the proper perspective has been established. The website itself is a rich source of information when it comes to silver and gold news. Its articles are up-to-date, pertinent and evocative. It presents information in all forms of media. As well as written articles, it currently features engaging videos on gold and silver plus a podcast of an interview with a known precious metals author and speaker. Also, a really helpful fixed feature on the site is a widget that displays the current precious metal prices. If the site's visitors want to know the gold or silver price today, the information is readily available on the side bar.
Speculators and everyday investors alike will find relevant information on sound money investment strategies and will learn a lot about gold and silver from what the Ultimate Money ebook and website have to offer.