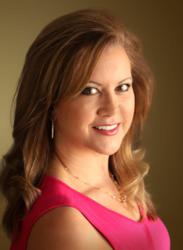 Veterans transitioning from military to civilian careers can benefit from learning how to leverage social networking tools to build their personal brand.
Greenwood Village, CO (PRWEB) August 08, 2012
On August 23 at 9am MT Lida Citroën will offer a free webinar to military veterans seeking to use the power of social networking. Citroën, an internationally-recognized speaker, author and branding consultant, will share her advice for veterans trying to position themselves for a job in the civilian sector.
Since 2009, Citroën has worked with returning veterans across various channels, teaching personal branding tips, self-marketing strategies and social media skills. Her focus is helping them to better position themselves in a competitive job search. Citroën writes for Military.com and has been aligned with Wall Street Warfighters Foundation (Philadelphia), an effort founded by Gen. Peter Pace, as well as numerous other veteran-related channels.
On the August 23 webinar, she will share information including: How to define your unique value proposition, translating military experience into civilian language, creating a compelling online profile, mistakes and landmines to avoid online and using groups, forums and answers to increase your online presence
This webinar on social networking is offered to veterans at no cost.
About Lida Citroën
Lida Citroën is an international branding and reputation management expert who enhances the identities of companies, executives and thought-leaders globally. As principal and founder of LIDA360, LLC, Citroën is an accomplished speaker and presents programs for Fortune 500 companies and non-profit organizations across the United States.
Citroën is a sought after expert on reputation management, personal branding and social media, who has been featured in Fortune Magazine, Forbes.com, KOA Radio, and Fox31News and is a regular contributor to 9News (KUSA) Television, Social Media Marketing Magazine, Military.com and ColoradoBiz Magazine. Her book,Reputation 360: Creating Power Through Personal Branding(Palisades Publishing, 2011) is a best-selling guide to gaining competitive advantage through reputation management.