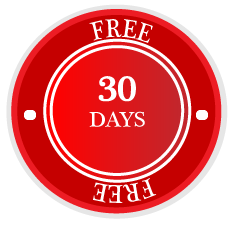 We believe that the ability to use Vision Unleashed to access Deltek Vision anywhere, on any mobile device, will allow Vision users to work more conveniently and effectively
Steamboat Springs, CO (PRWEB) October 23, 2012
Full Sail Partners, offering business consulting, technology solutions, and application hosting for Deltek Vision, is proud to unveil Vision Unleashed™, a multi-platform solution for Deltek Vision. Vision Unleashed will allow users to access Deltek Vision from most mobile device or non-windows platform.
This multi-platform solution is perfect for firms with business developers, executives, or project managers needing convenient access to Deltek Vision on the road. With the ability to access Deltek Vision data anywhere, anytime, Vision Unleashed allows project staff to work on the fly, independently of their standard windows-based office computer.
"For many years our clients have been asking us if they can access Deltek Vision from non-windows devices. Full Sail Partners is extremely honored and proud to be able to provide any Deltek user with a multi-platform solution for Deltek Vision that is both easy to obtain and use," said Scott A. Seal, Director of Service Development at Full Sail Partners. "We believe that the ability to use Vision Unleashed to access Deltek Vision anywhere, on any mobile device, will allow Vision users to work more conveniently and effectively."
Currently, Vision Unleashed is approved for compatibility with the following devices:
■Smartphone (iPhone, Android, etc.)
■Tablets (iPad, Kindle, Galaxy, etc.)
■Non-Windows Platform (Mac or Linux)
■Many more
For more information about Vision Unleashed™, and to learn how your firm can start accessing Deltek's Vision try it for FREE.
About Full Sail Partners
Full Sail Partners specializes in client-focused technology solutions for architects and engineers, energy and environmental consultants, and professional service firms across the country. Full Sail Partners offers business consulting, technology solutions, and application hosting for Deltek Vision. Partnering with more than 1000 clients nationwide, Full Sail Partners builds long-term relationships and seeks to identify the critical resources to create a faster, more efficient, and cohesive business infrastructure.
Full Sail Partners – Keep Your Business on Course. | For more on Full Sail Partners profile and background on the Full Sail Partners crew, visit us at http://www.fullsailpartners.com.