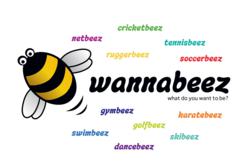 The legacy of children who choose to actively participate will hopefully go on to join clubs and teams later on in life with a good foundation of sporting ability
(PRWEB UK) 1 October 2012
Within the Latchmere ward of Battersea 21% of children have poor access to play and recreation. This initiative helps provide for this need.
Children in the borough of Wandsworth have raised issues of school sport and a lack of organized activity. 40% surveyed found access to sport to be important. Wannabeez will provide children from all economic, social and cultural backgrounds with an equal opportunity to try out organised afterschool sport at an accessible location.
Fiona Bembridge (parent and PTA member of St Peters Primary School (Westminster) says, Wannabeez have provided a consistently good level of coaching and provide children with access to sports they would never normally have on a weekly basis. It's great to have this so local so that more children can benefit'.
Angus Norriss CEO Wannabeez Sports, 'We're now able to introduce fundamental learning skills from Reception to Year 6 on their doorstep in familiar surroundings they visit at the weekend. The legacy of children who choose to actively participate will hopefully go on to join clubs and teams later on in life with a good foundation of sporting ability'.
Wannabeez Sports ltd
A consolidated sports training group for children aged 2yrs – 11yrs with a vision to revolutionise early years' activity by taking children from 'play to sport'. Children can enjoy sessions of specific sports developing cognitive, emotional and social skills delivered in schools, parks, nurseries and clubs. The weekly sessions cover 10 sports beginning with fundamental movement skills introducing children to tennis, netball, rugby and cricket.
The Wannabeez Foundation is non profit and delivers the benefits of the programme to disadvantaged children.