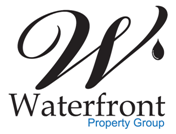 Unique property and financial incentives have helped more buyers and sellers arrive at wiser investment decisions. 'We don't really give money away, we just don't charge as much as our opposition. It's our way of giving back to the community.'
Sydney, Australia (PRWEB) July 06, 2012
The Council of Australian Government Reform Council recently reports on the fall of housing affordability across all states and territories, prompting various sectors to put in their contributions to help ease the housing stress. Federal and state governments are now hoping legislative efforts such as lowered interest rates would eventually improve the situation. Welfare groups and housing coalitions have put forward proposals to help people get more access to urgent and relevant social services. In the private sector, a leading real estate firm paves the way as it announces additional value-added incentives, such as free advice on self-managed super fund (SMSF) property investment, to help keep the market active and thriving.
Waterfront Property Group currently manages an apartment complex at Wentworth Point, dubbed as "one of Sydney's most affordable waterfront apartments." The firm is making its mark as a visionary for providing safe, sustainable, and affordable housing — in a resort-style, metropolitan setting. The Wentworth Point Marinas, for one, is a classic example of how to merge ethical design principles with luxury living, making the development one of the most vibrant communities in Sydney.
The realtor says its unique property and financial incentives have helped more buyers and sellers arrive at wiser investment decisions. Waterfront Property Group now offers a Cash Rebates Program, the only real estate agency in the region to do so. This incentive allows clients who list pre-loved apartments for sale in Sydney to save up to 37.50% on the sale of their property.
"Vendors can earn from AUD $3,000 to AUD $6,000 with the sale of properties in identified areas. We pay within seven days of your property settlement, directly to your Australian bank account," the company representative says. "We don't really give money away, we just don't charge as much as our opposition. It's our way of giving back to the community."
Money earned back from cash rebates can be used for any purpose the client prefers. Most people have invested their savings to fund legal fees, home furnishings or renovations, removalist fees, or even a much-needed vacation.
Another valuable solution being offered today is the Mobile Financial Planning Service. Financial experts from the Waterfront Property Group can come to the client's home or workplace for on-site, convenient, and specific advice about property acquisition. They teach clients how to appraise their financial situation, how to use their self-managed super funds (SMSF) to buy property, and they also provide updates about government regulations on SMSF — all free of charge, during or after business hours.
Other promotions for buyers and sellers of old and new apartments for sale include free relocation services, vouchers for storage, car hires, and more. "All these incentives are our way of reaching out a helping hand to our customers, especially with the current challenges in the housing situation," the company representative says.
The Waterfront Property Group says they are able to offer these generous rewards because of their minimal operating costs. Their cutting-edge Internet marketing strategies allow them to earn more, and share a part of these profits with their customers. For this innovative firm, providing a higher level of quality service for a lower charge is their way of saying "thank you" for the opportunity to do business.
For those seeking valuable property and financial solutions, visit http://www.waterfrontpropertygroup.com.au today.