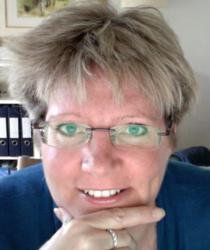 …if you are less experienced, you will need a marketing company that is able to provide a one-stop shop of marketing services rather than a specialist.
London, UK (PRWEB) July 24, 2012
Finding a marketing company is easy as there are a lot of them that people can find in their local directories but finding the "right" one is an altogether different matter. Webertek believes that businesses need to and should optimise benefit from their marketing efforts so in her latest post, resident Internet marketing expert, Stephanie Weber highlights 5 important questions.
In Ms. Weber's blog post entitled, "How to Choose the Right Marketing Company for your Business", the five key considerations are the following: "Are you new to marketing or a seasoned pro?", "Can the marketing company be your trusted advisor?", "Can you collaborate together?", "Will you be kept in the dark or be regularly informed on progress?", and lastly, "Will they teach you how to fish?"
The first query is important as it can determine the amount and kind of help that business owners may require from the marketing company. According to Ms. Weber, "…if you are less experienced, you will need a marketing company that is able to provide a one-stop shop of marketing services rather than a specialist." Those that already have direct response websites that are already successful in generating leads may just require specific help for certain areas of their business.
For the second question, it highlights how trust is not just an important virtue in the business world; in many cases, it's also the goal. Businesses need the marketing company they hire to be accommodating to all their questions no matter how trivial they may be. The company should be able to assist the clients in gaining a better understanding of the marketing strategies it recommends and upholds within its own operations, as well as be the living proof that its recommended methods actually work.
The third question tackles how important it is to strike a balanced relationship with the hired marketing company. For example, when it comes to web marketing, clients often already have a concept in mind, the prominent features they want the website to have and other content. The marketing company should know how to take into consideration the needs and wants of the clients and advise on how to properly incorporate all the good ideas to create a cohesive result.
For the fourth point, Ms. Weber claims, "There is a fine balance between knowing too much and knowing nothing at all. When you start a project with a new supplier, it's is important that you are kept regularly updated as this builds trust and helps you understand the process."
The last point highlights the importance of "education." The company must be able to share the right methods so the clients can properly maintain and utilise the marketing system created to generate more business opportunities.
For businesses still on the look-out for online marketing companies, London-based Webertek is certainly a fine option. The company has four basic - advanced services and products to help businesses establish and expand their presence on the World Wide Web. Check out http://www.webertek.co.uk for more of Ms. Weber's latest blog post and further information about the company.