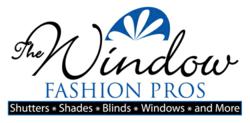 Simi Valley, CA (PRWEB) October 15, 2012
The Window Fashion Pros is pleased and excited to announce the recent inclusion of their Synergy Pro window series to the company's already extensive product line of high quality replacement windows and home window treatments. The Window Fashion Pros currently delivers its hallmark level of interior design and home improvement services to customers throughout Southern California.
The Window Fashion Pros' Synergy Pro window series offers homeowners the highest quality and value in replacement window technologies with unique design and manufacturing features including energy efficiency, design innovation, and self-cleaning glass technology. The company's vinyl windows ensure consistency in materials, lifespan, and low maintenance, delivering the best value for homeowners in the industry.
The Synergy Pro window line offers the best in energy efficiency to meet stringent Energy Star guidelines. Windows are developed with insulated glass panels with high performance, heat reflective coatings, warm edge spacers and dual weather stripping. Such innovative window features result in reduced household energy costs while improving the overall comfort of the home. The Window Fashion Pros have been recognized industry leaders in glass spacing technology, which reduces trapped moisture and condensation, prevents unwanted heat loss or gain, and reduces the chances of seal failure.
The Window Fashion Pros offer a custom approach to replacement windows in the home, because every home has a different and unique requirement. The company offers an extensive line of Synergy Pro windows available in casement, single-hung, picture, slider, specialty shapes and patio door styles. The vinyl replacement windows also are available in a variety of color options including clay, white and almond, offering homeowners throughout Southern California a truly custom home improvement experience.
The Synergy Pro replacement window series are constructed using a fusion welded approach, minimizing air and water penetration at all joints, resulting in a stronger and more durable window compared to one that is mechanically fastened. The Window Fashion Pros' line of windows are all made in the United States, enabling lower transport costs, greater levels of quality assurance, and reducing delivery and installation times to offer a better overall experience for every Window Fashion Pros customer. Customers who own Synergy Pro windows attest to the low maintenance, reduced energy costs, and contribution to higher home resale value, allowing these windows to virtually pay for themselves. These windows require no maintenance, painting, staining, or scraping needed.
As an added level of value and service, the Window Fashion Pros provides a complimentary in-home consultation with a trained and licensed specialist in each customer's area. This no-obligation consultation gives customers the opportunity to ask questions, review samples, and get more information on their interior design and replacement window options.
The Window Fashion Pros offers a wide selection of energy efficient San Diego replacement windows and Los Angeles replacement windows. The company's extensive line of window treatments includes custom composite and wood shutters, wood and faux blinds, vertical and aluminum blinds, roller and roman shades, cellular and sheer shades, Los Angeles window blinds, and much more.
The Window Fashion Pros offers over 50 years of combined home improvement and window treatment experience with an unwavering commitment to the highest product quality, value and customer service. They are experts in designing and installing custom replacement window and window treatment solutions to any home. Schedule your free design consultation today. Visit http://www.windowfashionpros.com