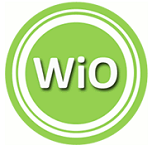 Get exclusive television and radio WiOffers on your smartphone or tablets.
New York, NY (PRWEB) October 02, 2012
WiOffer, LLC (http://www.wioffer.com), a New York based digital marketing mobile company will launch a consumer-facing TV ad campaign for its WiO 2nd Screen app on Monday, October 1, 2012. The WiO-branded TV ad campaign coincides with the launch of the WiO App now available in the iTunes App Store which features audio content recognition, speech recognition and geo-targeting technologies to interact with TV advertising.
The WiO TV commercial campaign includes :60 and :30 second spots and are designed to educate consumers on the simplicity of using the WiO app and the many related benefits including; receiving offers and information from national brands, regional and local businesses as well as direct response marketers who advertise on TV.
"Based on our many years of digital experience with advertisers and consumer engagement, we strived to make WiO a leader in the 2nd Screen advertising media industry" says Andrew S. Pakula, CEO, "and even more importantly, to make a significant investment in technology and in branding the WiO service to consumers which will lead to higher engagement with advertisers."
Mr. Pakula further stated that, "we've designed the WiO service with the ability to quickly set-up campaigns that can run across any cable network, cable provider or TV network on a national, regional or geographical basis without any costly technical integration or expensive creative requirements."
In proving the simplicity of the WiO service, WiOffer has already allied with premier media companies and ad agencies to engage advertisers and consumers alike to generate further awareness of WiO and to encourage advertisers to deploy WiO campaigns.
Matthew Greene, President, stated that "since day one, we've been focused on building the best 2nd Screen advertising platform that provides the greatest flexibility for advertisers and the most engaging consumer user experience."
WiO's core audio content recognition (ACR) technology allows WiO app users to listen to TV and radio commercials. "But unlike potential competitors in the 2nd Screen space, we have also included a powerful 'WiO Voice Search' capability using Nuance Communication's Dragon voice recognition technology, which allows the user to simply speak the name of the brand, or product, or category in order to receive that advertiser's ad." Mr. Greene adds "this is a major enhancement to the 2nd Screen experience that we believe will expand consumer adoption and usage of 2nd Screen media generally, and with WiO's advertiser clients, specifically."
Matt Revis, vice president, handset business, Nuance, says, "The integration of Nuance's Dragon voice recognition technology on the WiO platform showcases the simplicity and interactive nature of voice, where people just speak to quickly discover and receive advertising offers relevant to them."
WiO TV commercials will launch in 2.1 million homes through their relationship with RevShare. The spots will run across 50 markets including Los Angeles, Dallas, Austin and Raleigh and across many different cable networks and stations.
Brendan Condon, CEO, REVshare, one of WiO's strategic media partners says, "we are thrilled to have partnered with WiO not only because we believe that 2nd Screen advertising is quickly coming into its own, but that WiO is way out in front of how TV advertisers can best deploy 2nd Screen ad campaigns." Mr. Condon adds, "WiO also understands how important the consumer is in the equation and that with WiO's cross-technology platform, consumers can decide how they wish to engage with advertisers."
WiO launches with well known national brands and advertising agencies including Procter & Gamble's Pantene, Relativity Media, Discount Tire Company, Nuance Dragon Naturally Speaking, Lisa Hoffman Beauty, and Grey New York. In addition, Cesari Direct, who created WiO's TV spots have added some of their clients to the launch including Rug Doctor and The Juiceman.
Rick Cesari, CEO and Founder of Cesari Direct, adds, "all of the TV advertising we've created over the years is designed specifically to communicate our clients' brand equity while eliciting a direct response from the consumer whether it's a telephone number, a URL address, a retail purchase, and with WIO, these actions are made that much easier for the consumer to engage and activate."
About WiO (WiOffer, LLC)
WiOffer (http://www.wioffer.com) is a New York based 2nd Screen digital media company with proprietary patent-pending technology enabling leading domestic and international linear television, radio advertisers and branded programmers to wirelessly deliver promotional offers and information to consumers seamlessly on their smartphone, tablet and other mobile devices.
About REVshare
REVShare (http://www.revshare.com) is a TV advertising network that brings the accountability of Internet advertising to TV. Based in Temecula, CA and New York, NY, REVShare was founded in 1989. The company has relationships with more than 1,700 local market television stations, cable systems, syndicators and networks that are willing to provide television time on a results basis. REVShare continues to lead the industry in the evolution of television advertising models for the next generation of convergence and interactivity.
About Cesari Direct
Founded in 1993, Cesari Direct (http://www.cesaridirect.com) is one of the country's leading direct response television advertising agencies. It provides best in class brand advertising integrated with mechanisms of direct response. A full service agency headquartered in Seattle, Washington, they are responsible for some of the most successful product launches of all time, including: Sonicare, Clarisonic, OxiClean, and more.
To View the WiO TV Commercials, please click here:
WiO :60 Second Spot
http://youtu.be/0GdkKzLzVhM
WiO :30 Second Spot
http://youtu.be/ijODbc-OYeg
###
For additional information or to arrange an interview please contact:
Andrew S. Pakula, CEO
aspakula(at)wioffer(dot)com
888-308-2550 x20
Matthew Greene, President
mgreene(at)wioffer(dot)com
888-308-2550 x19