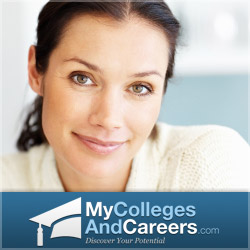 36.4 percent of women between the ages of 25 and 64 who are in the workforce have earned a college degree.
Provo, UT (PRWEB) January 05, 2012
On December 15, 2011, the U.S. Bureau of Labor Statistics updated a statistical report on the progress of women in the workforce from 1970 until the most recent data from 2010. The study showed that 36.4 percent of women between the ages of 25 and 64 who were in the workforce in 2010 had earned a college degree. Compare this with the only 33 percent of men in the workforce who had completed a degree. The data clearly shows that it is of greater necessity for women to get a college education than it is for men. With the importance of education for women rising, My Colleges and Careers can help guide them toward earning an online college degree and becoming competitive job candidates.
A few other interesting pieces of data included in the study show that in the past 40 years, the percentage of women who have received a college degree has increased by 29 percent. The careers that had the highest percentages of women workers in 2010 were architects and engineers (13 percent of workforce), physicians and surgeons (32 percent), accountants and auditors(60 percent), and elementary and middle school teachers(82 percent). Whether it's learning about criminal justice careers or trying to find online nursing programs, My Colleges and Careers has resources to help women from all backgrounds complete their college degree and prepare to enter the workforce.
My Colleges and Careers has created a website that is focused on providing help to students who are looking to complete their college education. With the development of better technology, all students have the option of choosing to attend either a traditional campus-based school or to look for online schools that offer equivalent degrees. Taking online courses has the added benefit that students will be able to work part- or full-time jobs and reduce transportation expenses. This is an ideal situation for single mothers who may find it difficult to make time for both school and raising a family.
On the My Colleges and Careers website are several tools that can help students effectively find an online college or university that can help them earn a degree in any field of interest. The degree-finding tool allows website user to select a field of interest and a specific area within that field. They are then connected with online schools that offer that degree. If prospective students are unsure about what field they would be interested in pursuing, other website tools can help. These tools include: infographics, news updates regarding government policies on education, descriptions of various careers and salaries, and current lists of the top careers. A final tool that college degree pursuers will find interesting is the Education Blog hosted on the My Colleges and Careers website. Professionals and industry experts submit articles about a wide range of education- and career-related topics. The role of women in the workforce is becoming increasingly important. And according to the date, women with a college degree are much more likely to be employed than those without a degree. My Colleges and Careers is an ideal resource to help women from all economic situations—single mothers, single women, married mothers, and women from all diverse ethnic backgrounds—to earn a college degree and take their place in the workforce.
About My Colleges and Careers
My Colleges and Careers is dedicated to helping students and prospective students earn their college degrees through online degree programs. Considering that most students have other responsibilities and commitments, My Colleges and Careers can become a great resource for those seeking a way to fit school into an already busy schedule. Through online programs, students can complete their schooling at their own pace. The tools and services offered on the My Colleges and Careers website have already assisted many students in completing their education and starting a successful career.
###