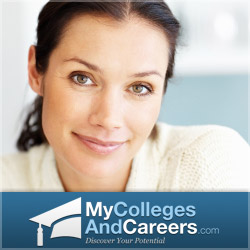 While 66 percent of young women ages 18-34 rated careers high on their list of priorities, only 59 percent of young men did so.
Provo, UT (PRWEB) May 01, 2012
In a recent report from Pew Research, statistical data showed that more young women aspire to be successful in a high-paying career than young men. While 66 percent of young women ages 18-34 rated careers high on their list of priorities, only 59 percent of young men did so. As gender roles transition, particularly in the last 15 years, more and more women are seeking an education. My Colleges and Careers provides assistance to anyone wishing to earn a degree and find work in one of the top careers in 2012.
Comparing their most recent statistics about career priority to data taken 15 years ago, Pew Research was able to uncover some interesting results. In 1997, 56 percent of young women and 58 percent of young men put career as a top priority. It is amazing what can happen to the public mindset in such a short time. The accessibility of education is possibly one of the reasons why this shift has occurred. Before the days of internet and technology, women had to stay in the home to care for children. Now, they can earn an entire college degree without having to step outside their front door. Online colleges offer a great option for anyone who has other time commitments, such as family or full-time work, but who wishes to improve their likelihood of career success. My Colleges and Careers is an online portal designed to help prospective students not only find a career path to follow, but to connect with online schools that can help them reach their goals.
Online degrees are such a convenient option because of their flexibility. Not only are online degree-seekers able to continue working full time or fulfilling other time commitments, but they will cut down on transportation costs and possibly even tuition. The My Colleges and Careers website is designed with these degree-seekers in mind. Website tools will provide information about various careers and online courses. The main feature of the site is the "Find School Now" widget that allows individuals to input their field of interest and be connected with an online school offering degrees in said field. Infographics, an online education blog, and frequent updates to website information also serve to make the process of earning an online degree a much smoother process. As the number of individuals seeking an education increases, for both genders, My Colleges and Careers is prepared to help make the journey to a successful career as pain free as possible.
About My Colleges and Careers
My Colleges and Careers is dedicated to helping students and prospective students earn their college degrees through online degree programs. Considering that most students have other responsibilities and time commitments, My Colleges and Careers can become a great resource for those seeking a way to fit school into an already busy schedule. Through online programs, students can complete their schooling at their own pace. The tools and services offered on the My Colleges and Careers website have already assisted many students in completing their education and starting a successful career.