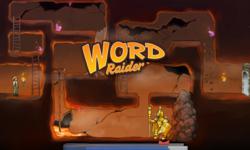 Word Raider: Escape - an engaging virtual world where learning academic vocabulary is fun.
Brea, CA (PRWEB) October 01, 2012
Ballard & Tighe, Publishers announced today that the closed beta test for its Word Raider: Escape video game has begun. The company has over 1,000 students from across the world participating in the testing process.
In Word Raider: Escape players run, jump, and climb to escape temple ruins. Along the way they encounter ancient statues, face the gatekeeper, and survive the gauntlet by unraveling puzzles where using the right academic word permits safe passage. Players can also acquire badges by completing quests and powering up words in their adventure guide.
Word Raider: Escape helps educators prepare students for the Common Core State Standards. The emphasis on academic vocabulary in these standards will place higher educational expectations for all students and will be particularly challenging for ELLs. The academic vocabulary used in Word Raider: Escape was selected from 2nd through 5th grade textbooks.
The video game format is ideal to provide multiple encounters and build a deeper meaning of target vocabulary while allowing players to proceed at their own pace. The benefits of Word Raider: Escape being delivered in a video game format include providing increased student engagement and reward systems; developing deeper and situated meaning of words learned; enabling differentiated instruction; delivering unconfined learning (e.g., at home or after school); and providing a teacher portal to monitor student mastery.
"The beta test is an important achievement as we move toward the final release of Word Raider: Escape" said Mark Espinola, CEO of Ballard & Tighe, Publishers. "Our goal has been to blend proven, research-based vocabulary development practices with modern-day video game design, and the result is Word Raider: Escape an engaging virtual world where learning academic vocabulary is fun."
For more information and progress, follow Word Raider: Escape at http://www.twitter.com/word_raider.
About Ballard & Tighe
Ballard & Tighe, Publishers has focused on developing products for English language learners since 1976. Ballard & Tighe produces assessment products and instructional materials used in more than 3,500 school districts throughout the U.S. and internationally.