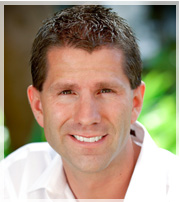 coroner's report showed a massive amount of cocaine in her body
Colorado Springs, Colorado (PRWEB) December 05, 2012
In a recent Tax Court proceeding under Docket 30825-09 filed November 26, 2012 Colony Anne (Claire) Robinson, age 27, left Texas in November 2002 for a Thanksgiving vacation to Mr. Cavanaugh's villa in St. Maarten along with his bodyguard and another employee of Jani-King International. Ms. Robinson did not return, and the coroner's report showed a massive amount of cocaine in her body and ruled that as the likely cause of death.
According to Court documents, Ms. Robinson's mother sued Mr. Cavanaugh and Jani-King for wrongful death and the parties settled on a $2.3 million deal. The company paid most of the settlement directly, and also reimbursed $250,000 to Mr. Cavanaugh for his portion. The company then claimed the entire settlement and $180,000 in legal fees as a tax deduction. The IRS and Mr. Cavanaugh settled on several other tax matters except this deduction.
Court records reflect that the trip was purely for pleasure and did not have a business connection. Yet Ms. Robinson's mother was successful in naming Jani-King International as a contributor to her daughter's death since Mr. Cavanaugh, his bodyguard and another employee were acting within the scope of their employment.
Judge Holmes wrote the opinion for the panel, and per the memo released by the Tax Court, stated that the deductibility of Jani-King's portion of the settlement and legal fees turns both on what the claim was and whether its origin lay in the company's business. Legal tax scholars would refer to this as the Gilmore rule. The claim was not in dispute, however the origin was.
According to the court proceeding, just because the claim arose from Jani-King's employees does not automatically mean the company can deduct the settlement and legal fees. The Tax Court found that the conduct did not arise from profit-seeking activities nor were the personal activities connected to company property, and therefore the tax deduction was denied.
The Watson CPA Group is a progressive tax consultation and preparation firm embracing internet technology to provide worldwide tax service from offices in Colorado Springs, Colorado USA. A secure online Client Portal allows remote taxpayers to exchange financial information, tax documents and tax returns saving valuable time and resources.
Since 1997, The Watson CPA Group prepares individual and corporate tax returns for a flat fee, and specializes in LLCs, small business and corporate taxes, pilot and flight attendant tax deductions, rental property owners and expat tax clients.
For more information visit http://www.watsoncpagroup.com.